British Foreign Secretary Philip Hammond made a statement in which he spoke in favor of maintaining various types of pressure on the Russian Federation. According to Hammond, such pressure must be maintained until the full implementation of the Minsk agreements. Hammond's statement leads
RIA News
:
As for Europe, we consider it necessary that the European Union meet the interests of all Europeans. We also agree that it is important to maintain pressure on Russia until the Minsk agreements are fully implemented, and that it is necessary to maintain democratic and prosperous Ukraine.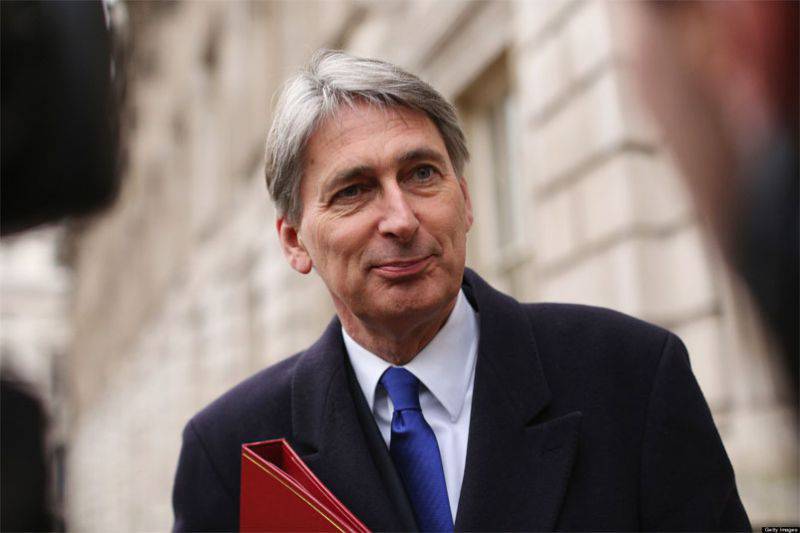 From this statement, one thing becomes clear: Mr. Hammond is still a troll, because nobody else can afford to call Ukraine democratic and prosperous in the context of its default economic rating and complete lack of control by the authorities over the political and economic situation.
On the eve of a visit to British politicians arrived colleagues from Poland, who also announced support for the idea of ​​extending the regime of pressure on the Russian Federation, as well as the fact that Poland (attention!) Is "a partner of Britain in the fight against ISIS" ...