American edition
The National Interest
comes out with material dedicated to where the Daesh (ISIL) group can be moved after defeat in Syria. Apparently, in the American elites, the thought that such a defeat of ISIS is brewing in Syria causes less and less doubt. According to analysts of the mentioned publication, Saudi Arabia may be the new place of the "registration" of ISIL. What are the arguments in favor of this point of view are given by American journalists?
One of the main arguments is related to the relative small number of the population of Saudi Arabia, in which, moreover, a significant percentage are migrants. There is also a high percentage of youth unemployment, which may be influenced by extremist organizations. Translation of a piece of material submitted
RIA News
:
Of the total population (Saudi Arabia), which is about 28 million, immigrants make up about a third of the workforce. Almost 70% of the population is younger than 30 years, and within this group the unemployment rate reaches 30%. Citizens and non-citizens of the country live under Sharia law, dictated by the royal family, but this is faced with the resistance of immigrants.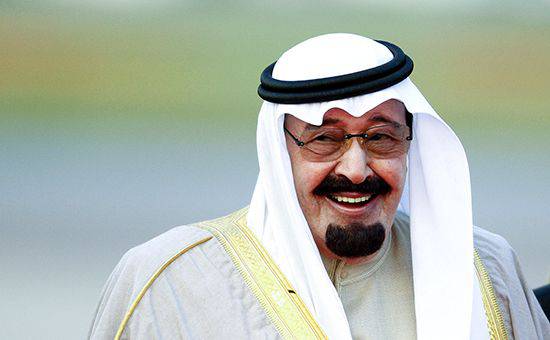 В
The National Interest
It is noted that in Saudi Arabia "voices of discontent of the royal family are manifested" due to a significant drop in oil prices and, as a result, a reduction in budget revenues, which in Saudi Arabia are formed primarily from the sale of crude oil.
From the material:
Despite the fact that ISIL resources may be exhausted, and the organization itself may be under pressure from the international community, members of this group will not just disappear at once. LIH primarily consists of foreign mercenaries, and therefore has a very weak link with any place and can simply move. One of the most likely countries is Saudi Arabia.