The issue of adopting the new BMD-4M combat vehicles for use by the Airborne Forces should be resolved in the near future, reports
RIA News
message commander Vladimir Shamanov.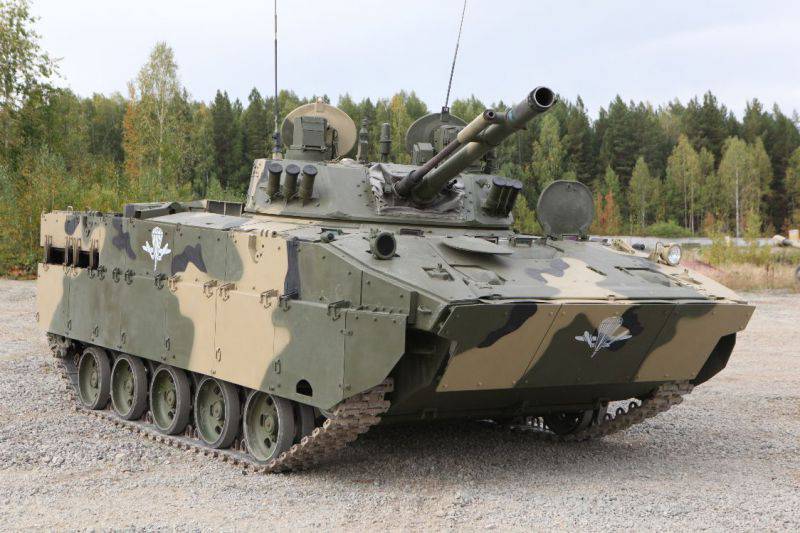 "The issue of adoption is the matter of the next few days," said the colonel general.
"All documents are coordinated with all departments and are in the government office," he said. "Literally at the exit, a government decree on BMD-4M and BTR-MDM (Shell)".
Previously, the management of the manufacturing enterprise - the Kurgan Machine-Building Plant - stated that "the Airborne Troops will be fully re-equipped on the BMD-4M and the BTR" Shell "to the 2025 year."
Help Agency:
"The BMD-4M is a fourth-generation upgraded airborne assault vehicle with a new hull, engine, chassis and other nodes. The engine power of the BMD-4M is 500 horsepower and allows you to reach speeds of up to 70 kilometers per hour. A combat vehicle is capable of forcing water barriers without preparation, speeding afloat to 10 kilometers per hour. Armament: 100-mm gun (launcher) 2А70, 30-mm automatic gun 2А42 and 7,62-mm PKTM machine gun in a single unit. "