According to the magazine Jane's Defense Weekly, which refers to images from space, South Sudan in 2015 r put 16 launchers 5P71 on combat duty XNUMX near the capital Juba. This is reported by the blog.
bmpd
.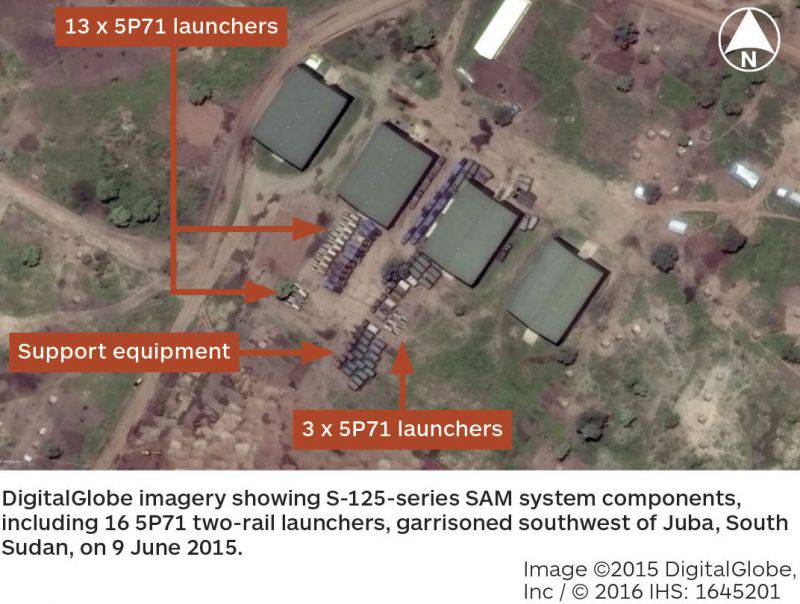 Positions of the upgraded C-125-2-D systems in the Juba region (South Sudan)
"Although the target detection and missile guidance radars are not visible in the photo, the number of 5P71 launchers suggests that South Sudan has four C-125 air defense missile systems with four launchers each. They receive information from an unidentified radar detection, which stands separately, - writes the publication.
The construction of the base for the storage of the complexes was conducted from March to November 2013. Approximately at the same time, the installations and radar for target detection were recorded for the first time.
There is no information that Sudan itself bought C-125. However, it is known about the procurement of 4-x battalions of ZRK and 300 missiles by Uganda.
Weapon
It was delivered to the country from Ukraine in 2010-2012.
"Given the existing number of C-125 systems, as well as the fact that these systems are not in service with Uganda, we can assume that Uganda then delivered them to South Sudan," the magazine notes.
The fact that South Sudan put on combat duty "a strategic air defense system with missiles with radar guidance near Juba" was also reported in December last year by the US ambassador to Juba. In the same month, Sudanese armed forces reported a downed aircraft that violated the country's air border.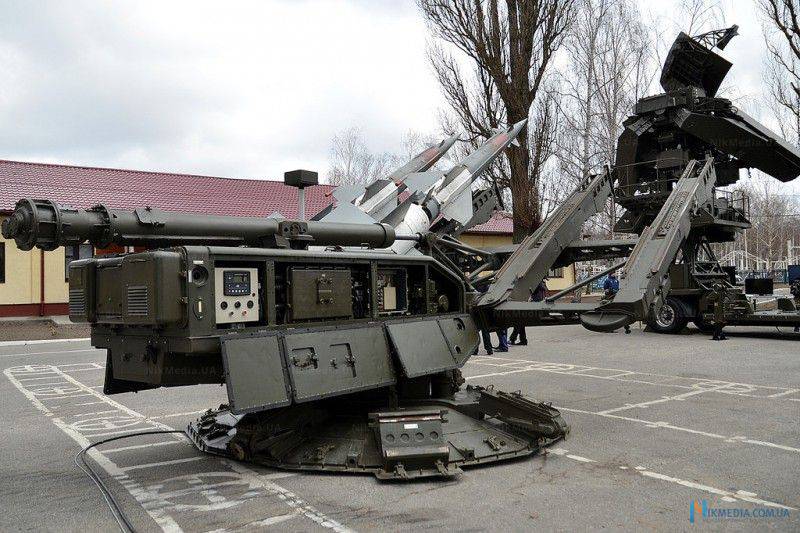 Elements of the upgraded C-125-2D Pechora-2D (Pecheneg) anti-aircraft missile system - an upgrade option for the C-125М SAM developed by Aerotekhnika-MLT LLC (Kiev) during a demonstration at the training ground of the National Guard of Ukraine in New Petrovtsy near Kiev, 04.04.2015