Member of the Verkhovna Rada of Ukraine, Georgy Logvinsky, on his page on the social network, reports that a criminal case has been opened in the SBU over the "illegal trip to certain areas of Donetsk and Lugansk regions" by German parliamentarian and member of the Parliamentary Assembly of the Council of Europe Andrei Gunko. It turns out that Logvinsky himself submitted a deputy request to the SBU with a proposal to evaluate the "act" of a deputy in the Bundestag.
From the note of the Ukrainian people's deputy, who is a member of the parliamentary faction of Yatsenyuk's Popular Front:
The German deputy visited the area of ​​the antiterrorist operation several times without obtaining permission from the Ukrainian authorities. Under Ukrainian law, for such actions criminal liability is provided in the form of imprisonment for up to five years.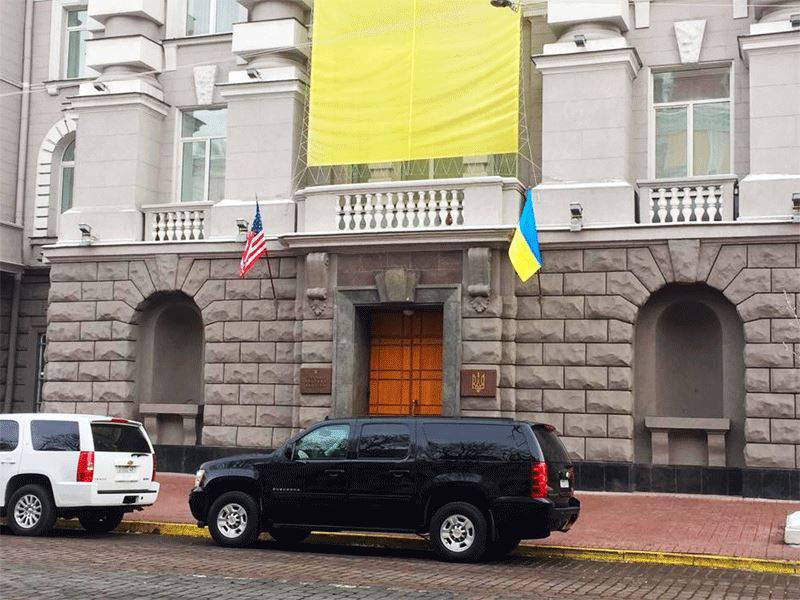 In addition to initiating a criminal case against a deputy of the Bundestag, the Security Service of Ukraine announced a new "anti-terrorist victory". From the messages
press service
SBU:
In the settlement Popasnaya (Lugansk region), a militant of the terrorist organization "Ghost" was detained. A special operation to prevent acts of sabotage in the city and the identification of militants of illegal armed groups was carried out by the Security Service of Ukraine together with the National Guard, the National Police, border guards and military personnel of the Armed Forces of Ukraine.
A man joined the terrorist group Mozgovogo in July 2014, was on duty at roadblocks, provided access control. During
Ukrainian offensive
action threw
weapon
and went to Russia, where he was hiding until September last year.
At the same time, the SBU did not report what kind of "offensive" the Ukrainian troops were talking about. Is it about that, as a result of which the most fortunate Ukrainian security officials barely managed to get their feet out from under Ilovaisk? ..