The local police department confirmed the death of a 21 man during a Wednesday attack on a university in Charsadda (Khyber Pakhtunkhwa) in northwestern Pakistan, reports
RIA News
message from France Press.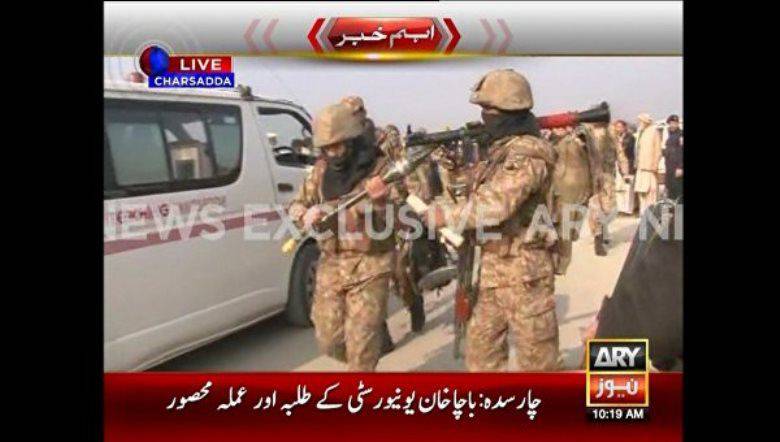 Earlier it was reported about the death of 15-ti people, and 50-ti injured.
Immediately after the terrorist attack, the police reported that "an armed group consisting of 4 militants broke into the territory of the university in Charsadda". However, later data on the number of attackers began to change. Now their number varies from 6 to 8.
In addition, eyewitnesses reported powerful 2 explosions.
According to the agency, "at the time of the attack, there were about 3 thousands of students in the territory of the school".
According to the local newspaper Daily Pakistan, "the police liquidated two intruders."
According to another newspaper, the Times of India, law enforcement officers managed to destroy the 4's attackers.
The university campus has now been evacuated. Investigation is underway, the police are engaged in the search for accomplices.
Daily Pakistan also reported that "militants of the Pakistani wing of the Taliban terrorist movement - Tehrik-e-Taliban Pakistan" claimed responsibility for the attack.