About 240 developments - samples of weapons, military and special equipment - interested the Russian military command during the domestic exhibitions held in 2015 g, reports
RIA News
message of the press service of the Ministry of Defense.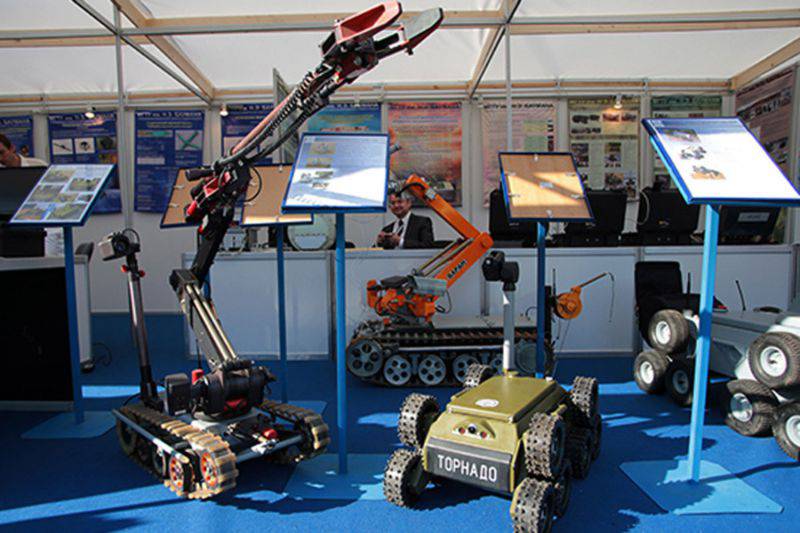 "According to the results of congress and exhibition events that were organized by the Russian Ministry of Defense in 2015, more than 240 exhibits of potential interest to the Armed Forces of the Russian Federation were selected," the release said.
"The number of guests and participants of the international exhibition" The Day of Innovations of the Ministry of Defense of Russia - 2015 ", who visited Kubinka near Moscow and three more specialized platforms in Khabarovsk, Yekaterinburg and Rostov-on-Don, amounted to more than 70 thousand people. This is one and a half times more than in the 2014 year and seven times more than in the 2013 year, "the department said.
It is reported that "the volume of exhibition space has increased by more than 2,5 times: the total area involved in the show, was more than 45 thousand square meters."
In addition, according to the press service, "more than 200 thousand people visited the International Military-Technical Forum Army-2015, which worked with 16 on 19 on June 2015, in the Patriot Cultural Park and Leisure Park, Alabino Military Range "and the military airfield" Kubinka "".
"The annual congress and exhibition activity of the Russian Defense Ministry allows us to unleash the potential of the Russian defense industry in the areas of robotics, radio electronic technology, communications and navigation, control systems and EW, telecommunication technologies, cyber security, hydrometeorology," the message said.