Natalya Mikolskaya, the trade representative of Ukraine, stated that in February Kiev intends to raise the issue of the illegality of the "restrictive measures" adopted in Russia's trade relations with Ukraine within the WTO. According to Mikolskoy, Russia is violating the rules of the World Trade Organization, imposing an embargo on the import of Ukrainian food and other goods, as well as obstructing the transit of goods to Kazakhstan.
RIA News
cites a fragment of Natalia Mikolskaya's statement:
Now we are awaiting the reaction of WTO members regarding the support of Kiev's statement regarding the Russian pro-bargo. The next forum in which we raise this issue will be the general meeting of the WTO, which will be held in the second half of February, where we expect support for our position. The next step is to initiate the consideration of disputes, primarily on transit issues. We believe that all the actions of the Russian Federation are contrary to the general principles of the functioning of the WTO, the obligations of the Russian Federation, which it assumed upon itself, joining the WTO.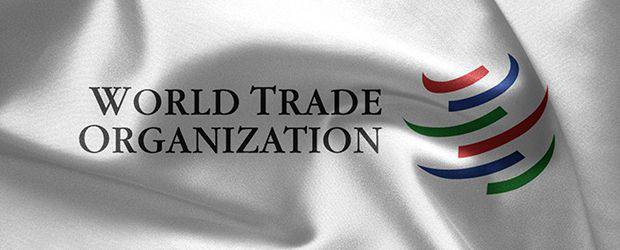 It is necessary to touch on the issue related to the intentions of the Ukrainian authorities to expand the pro-bargo for Russian goods. Such an extension was recently announced by the Prime Minister of Ukraine Yatsenyuk, adding that on January 20 (today) Kiev will present a more impressive list of goods prohibited from being imported into the territory of Ukraine from the Russian Federation.
Interesting logic in Kiev. If it is at all. The support of Kiev's anti-Russian sanctions packages, therefore, corresponds to WTO standards, but does Moscow not respond? And how is Kiev going to raise the issue of the illegality of Russian restrictions on Ukraine, if he himself expands the lists of his restrictions on Russia?