Spokesman for the US State Department, John Kirby, said that the US is counting on Moscow's ability to influence Syria's authorities in order to launch the "Vienna process." We are talking about the beginning of the negotiation process, in which both the official authorities of Syria and representatives of the opposition forces can participate. According to the representative of the US Foreign Ministry, the United States will work together with the Russian Federation to promote the political process in Syria.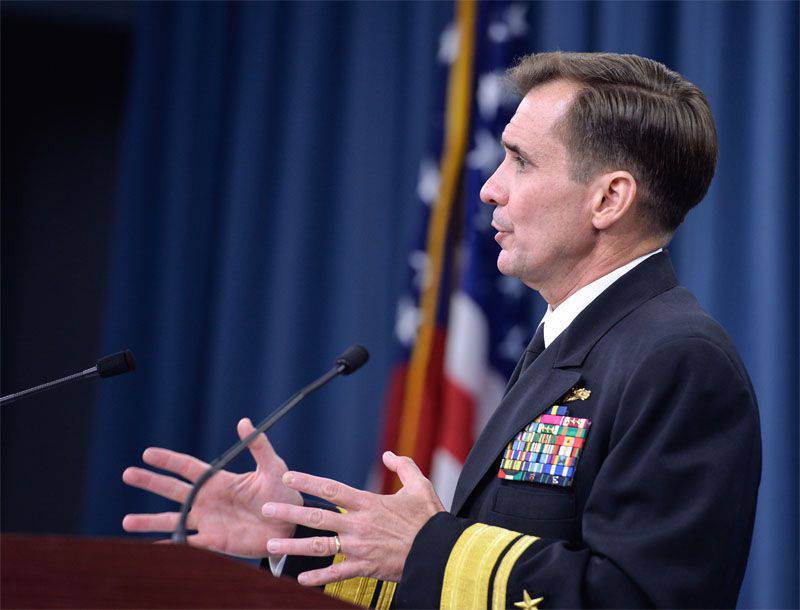 RIA News
cites a fragment of Kirby's statement:
It is necessary to work with Russia in an attempt to advance the political process. I think the Secretary of State believes that it is necessary to work out a number of differences that we still have with Russia. There is nothing wrong with leading these discussions to honestly present each other how we see the future. But, as we said, it is important that the Syrians themselves lead the process.
Kirby noted that the US work with Russia on Syria is associated with the influence of Moscow on Bashar al-Assad.
Previously headed by a so-called coordination council of the Syrian opposition, a certain Mr. Hijab (this council will represent the "moderate" opposition of Syria in Vienna) criticized US President Barack Obama for softening his position and is now ready to support the idea of ​​Russia about the need for Syrian dialogue "Moderate" opposition with Bashar Assad. Apparently, Mr. Hijab intended to take power into his own hands without any political process - for example, according to the Libyan variant - under the breaks in the NATO bombs ...