Grouping DAISH (IG) is trying to gain a foothold in Libya and take control of part of its territory, along with several oil fields, reports
TASS
the message "The Washington Times".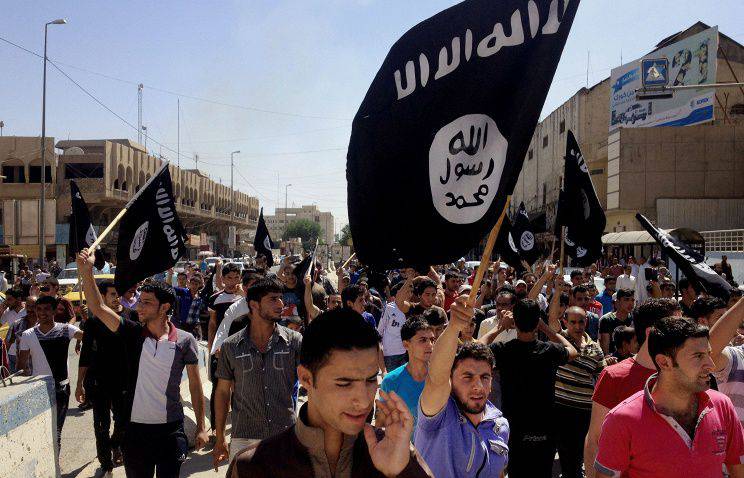 The newspaper, citing sources, notes that "in recent months, the flow of militants of the IG group heading for Libya has increased, there is a fairly large increase".
"Libya is the next" hot spot "(grouping) of the IG in terms of its attempts to control serious areas of the territory (of certain countries), as well as oil development," said the source.
"The activation of the Islamic State in Libya is not due to the fact that the pressure on the grouping in Syria and Iraq is increasing. We are talking about the strategic decision of the IG, which is to create in Libya the same kind of "strong point" as in Syria in the province of Rakka, "the newspaper quotes one of the employees of the American administration.
"The key point that needs to be understood here is that it's not about the outflow of militants from Syria and Iraq, because of the pressure put on them by a coalition led by the United States and other forces," he said.
According to the source, "the problem with Libya is not just that the IG is now like a tube of toothpaste that is squeezed - the group seeks to create its own province in the country with the center in the city of Sirt" (in the homeland of Muammar Gaddafi).
After the death of Gaddafi, chaos reigned in Libya, and the country became a refuge for all sorts of extremists, including for the IS militants.
According to the newspaper, "even in the summer, 2015 terrorists established full control over Sirte and came close to the" oil crescent "(coast of Sirte), where large terminals for the export of hydrocarbons Es Sidr, Ras Lanuf and Ben Jawad are located.
One of the representatives of the US intelligence said the publication: "The proceeds from the sale of oil are a key component of the economic viability of the IG, so it is not surprising that the group's attempt to take control of the oil crescent in order to expand its revenue stream."