The DAISH group (ISIL) is likely to hold thousands of people, mostly women and children, into slavery up to 3,5, according to a joint report of the Office of the High Commissioner for Human Rights (OHCHR) and the UN Assistance Mission for Iraq (UNAMI). Reports about it
TASS
.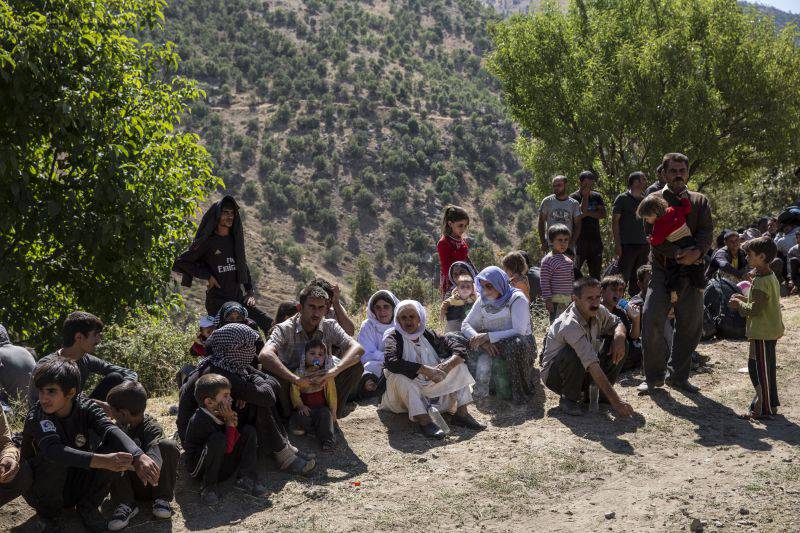 A group of Yezidis, fleeing from ISIS terrorists, 2014,
"ISIS continues to subject women and children to sexual abuse, especially in the form of sexual slavery," the document says. "OHCHR and UNAMI continue to believe that the number of people currently held by ISIL in slavery is approximately 3500."
"Mainly women and children are kept, who come primarily from the Yezidi community," the report stresses. "However, there are also people from other ethnic and religious minority communities."
The UN "is deeply concerned about the state and safety of everyone who is in captivity at ISIL."
The group "continues to commit systematic and large-scale acts of violence and violations of human rights and international humanitarian law," the document says.
"These actions may, in some cases, constitute war crimes, crimes against humanity and, possibly, genocide," experts write.