On the eve of the militants of terrorist groups attempted to counterattack the forces of the Syrian government army, recently took control of the strategically important town of Salma and several key heights in the province of Lattakia. The main direction of the militants' strike was the town of Jebel-at-Turkman. As a result of several hours of fierce fighting, representatives of terrorist groups managed to take control of the village of Atira.
An attempt to further develop the counter-offensive of the militants was unsuccessful for them. With the help of the Syrian government army, the advancing groups were stopped on the outskirts of the above-mentioned Athyra. According to Syrian soldiers, about three dozen militant bodies were found at the scene of the battle. Government forces, according to Syrian sources, have lost 10 people killed. We managed to recapture several armored vehicles, which had previously been captured by militants from the Syrian army and declared militants as trophies. At least two armored vehicles destroyed.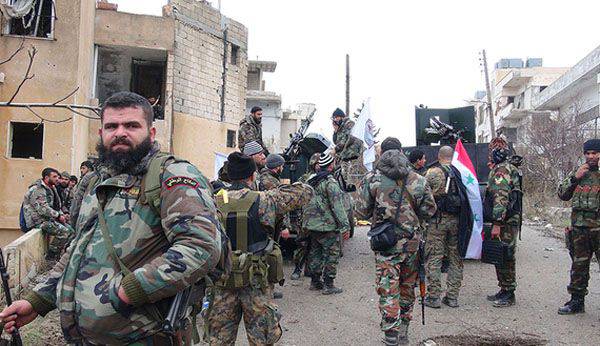 The goal of the terrorists in this direction (north of Latakia) was the town of Zahia, which allows you to control the approaches to the border with Turkey. It is precisely the control over the sections of the Syrian-Turkish border that is most important for the militants, since these areas pass the supply of disparate groups, including DAISH (ISIL).
It should be noted that during the battles of the Syrian government army and the militia on the one hand with the militants on the other hand, an artillery strike was made on the Syrian territory the day before. It was inflicted by the Turkish troops, declaring that they were shelling the square in which the ISIS terrorists are located, and from which the city of Kilis (Turkey) was attacked with missiles. There is still no accurate information about whether the Turkish artillery strike was not the blow that allowed the militants to advance to Athir and take control of the village.
Meanwhile, the news agency
SANA
reports that the Syrian
aviation
inflicted a blow on the positions of militants in the village of Ayyash province Deir ez-Zor. The results of airstrike have not yet been reported.