More than 10 of EW complexes "Mercury-BM" and "Borisoglebsk-2" on the tracked and wheeled chassis arrived at one of the units of the Eastern District, located in Buryatia, reports
Interfax-AVN
message press service BBO.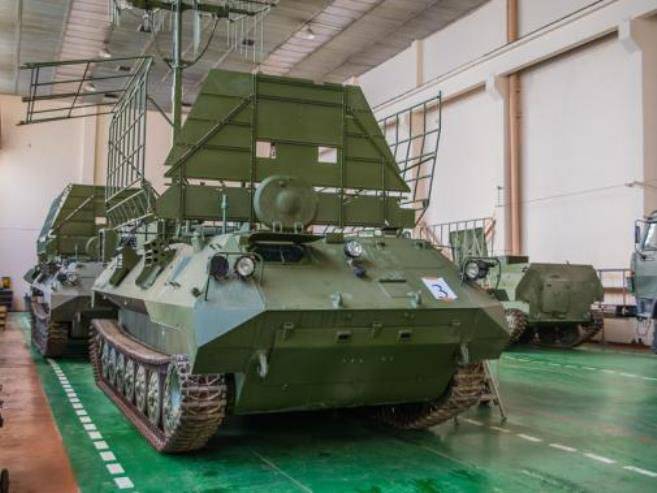 The manufacture of self-propelled stations at the Kazan Optical-Mechanical Plant OJSC of a complex for jamming radio fuses of artillery ammunition 1L262 "Mercury-BM" (SPR-2M)
"The servicemen have adopted the latest multifunctional EW systems of the RR-2M Mercury-BM and the Borisoglebsk-2 complexes," the release says.
It is noted that the "Mercury-BM combat vehicle" is intended to protect manpower and equipment, to cover troop concentration areas, and separate stationary and mobile objects. "
Earlier it was reported that "Mercury-BM" "allows to neutralize projectiles equipped with radio-fuses, including multiple launch rocket systems, on an area of ​​up to 50 ha."
"The Borisoglebsk-2 complex has an extended frequency range of radio intelligence and electronic suppression, an increased scanning speed of the frequency range, a higher accuracy in determining the location of the radio source, and an increased throughput of the suppressors," the press service said.