Gazprom CEO Alexei Miller told the media that in relation to the Ukrainian NAK Naftogaz, an invoice of almost $ 2,55 billion was billed to pay for the gas supplied. According to Miller, Naftogaz should pay off the debt within ten days.
RIA News
cites the text of Gazprom's message:
In accordance with the gas purchase and sale contract in force between Gazprom and Naftogaz of Ukraine (the contract was concluded in 2009), the buyer is obliged to pay the minimum annual amount of gas annually. Based on the terms of the contract, the minimum annual amount of gas in the 3 quarter of the 2015 of the year was 10,485 billion cubic meters. Given this, as well as the volume of gas supplied by Gazprom to Ukraine in the third quarter of 2015, Naftogaz was billed for 2,549 billion dollars.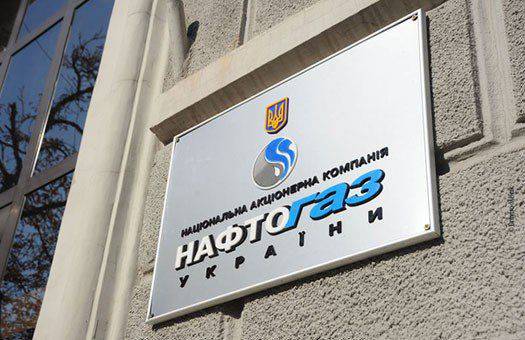 Recall that Ukraine refused to purchase Russian gas, although no new contract in lieu of the 2009 contract of the year was signed between Ukraine and Russia.
Alexey Miller reports that the rule "take (talking about the minimum prescribed in the contact, the volume of gas) or pay" in the third quarter of 2015, was not canceled by anyone and continued to operate during this quarter. In the first and second quarters of 2015, the rule was abolished after negotiations between company representatives. After the end of the second quarter, the extension of the period of inactivity of the "take or pay" rule was not discussed, which gives Gazprom an opportunity to file a lawsuit against NJSC "Naftogaz of Ukraine".
A separate question: will NAK Naftogaz of Ukraine, which has declared its readiness to increase the price of transit for Russian gas to Europe three times, pay? Or will the conditions for payment of debt by Ukraine still be created by Gazprom? ..