The US Navy received the necessary funds and began to develop a portable railgun, the caliber of the new is already known
weapons
- 12,7 mm, reports
Rossiyskaya Gazeta
with reference to the Military.com resource.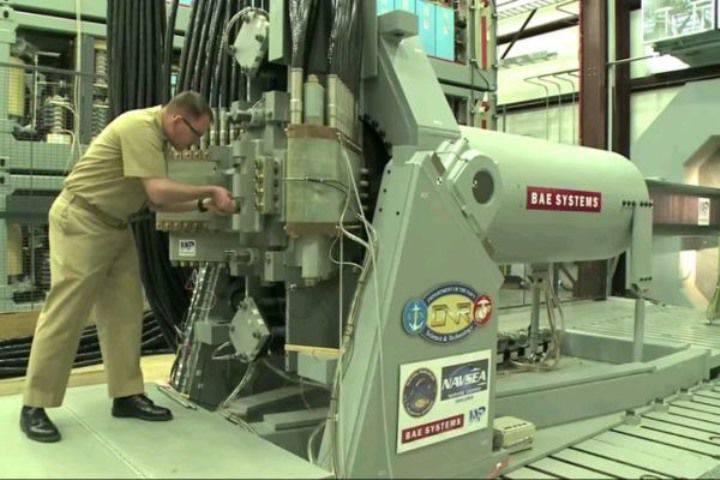 "Railgun of such a caliber will significantly exceed the power of its powder" colleagues ", however, it is not clear how scientists can solve the problem of feeding this weapon - indeed, even for one shot of such a gun you need a huge amount of electricity," the newspaper notes. .
The newspaper reminds that American designers have been working on the implementation of the railgun idea for several years. The first project in this area was the ship's railgun, which is planned to be installed on destroyers from 2020.
Similar developments are also being conducted in Russia.
"In our laboratory tests, the maximum speed (of the projectile) reached 6,25 kilometer per second with a mass of projectile of a few grams. This is very close to the first cosmic velocity, "Alexey Shurupov, director of the Shatura branch of the Joint Institute for High Temperatures of the Russian Academy of Sciences, told about the tests of the railgun Artsimovich.
Help newspaper:
"Railgun is a pulsed electrode mass accelerator. It consists of two "rails", connected to the source of electricity and arranged in parallel. A projectile is loaded into this structure, after which the electrical circuit is closed, and it starts moving perpendicularly to the movement of the current and the lines of the magnetic field of the Lorentz force. "