Saudi Arabia's regular French shipments
weapons
to Lebanon will begin in the spring of 2016 g, the blog reports
bmpd
with reference to the newspaper Le Figaro.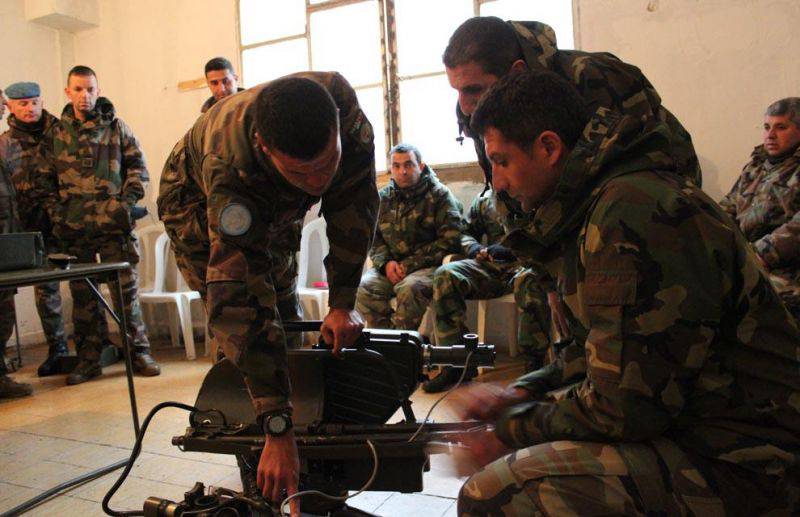 Training of Lebanese military personnel in France in the specialty of the ATGM operator MILAN.
The first deliveries to Lebanon under the Donas program were made on April 2015. The total amount of all arms supplies should be around € 2,2 billion.
According to the newspaper, France "has already delivered MILAN anti-tank missiles 48 (out of stock), and was also going to transfer to Lebanese" night vision equipment, unarmored and armored wheeled vehicles, light UAVs and demining equipment, but the delivery calendar turned out to be shifted. "
"The new authorities of Saudi Arabia have begun to revise more or less large programs, including Donas. Therefore, we passed the stage of additional discussion of the contract, and at the end of 2015, its implementation again returned to normal, which resulted in signing contracts with specific suppliers, "a military source explained to the publication.
It is reported that a total of 250 combat vehicles and trucks, seven Airbus Helicopters EC725 Cougar helicopters, three large rocket boats, modern artillery systems (including SAES CAESAR), reconnaissance, communications and radio intercept systems will be delivered to Lebanon.
Deliveries are scheduled for several years. According to the Saudis, military assistance to the Lebanese government will help stabilize the situation in the country.