Russia will prepare a package of offers for the next visit of the King of Saudi Arabia
weapons
and military equipment, reports
Look
With reference to the newspaper Kommersant.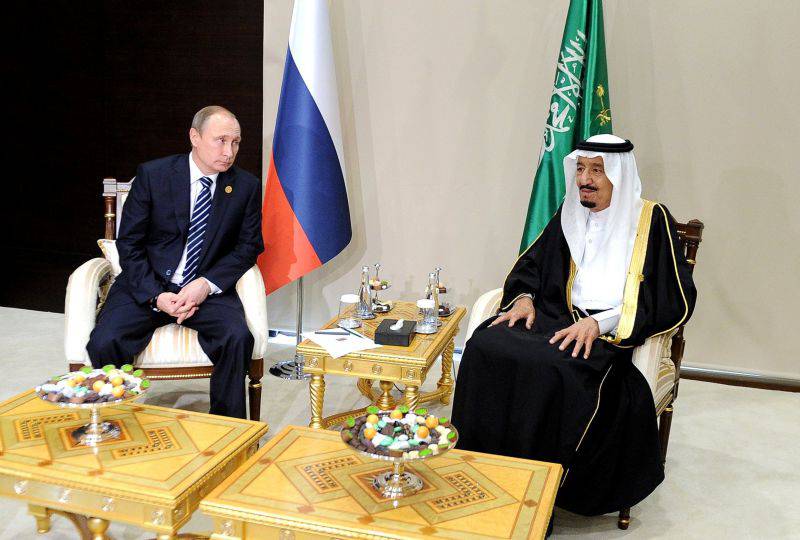 According to the publication, the proposal, estimated at $ 10 billion, includes "supplies
aviation
equipment and ammunition, as well as several types of air defense systems of various ranges. "
This year, Russia "will focus on arms supplies to countries in the Asia-Pacific region, such as Indonesia and Malaysia, as well as to solvent African countries, in particular, Angola and Uganda," the newspaper writes, citing an informed source.
According to the interlocutor, "even in the event of failure in some negotiations, the fall in weapon export performance in 2016 is lower than 14-15, billions of dollars are not expected".
At the end of last year, a senior official of the Federal Service for Military-Technical Cooperation (FS MTC) told reporters that "the plan for the 2015 year has been fulfilled, military products worth 15,2 billion have already been shipped." He stressed that "the export plan for the next year provides for the same amount - more than 15 billion dollars."
"The main goal for the next year is to keep the second place (after the USA) in the world in arms exports," said the representative of the Federal Customs Service.
"At the end of this year, the FSB PTS has a portfolio of defense export orders worth more than 55 billions of dollars. This is the record of the last decade, "he added.