In January, the first operation of the first military transport began
aviation
heavy aircraft IL-76MD-90A, reports
MIC
with reference to the press service of the company "IL".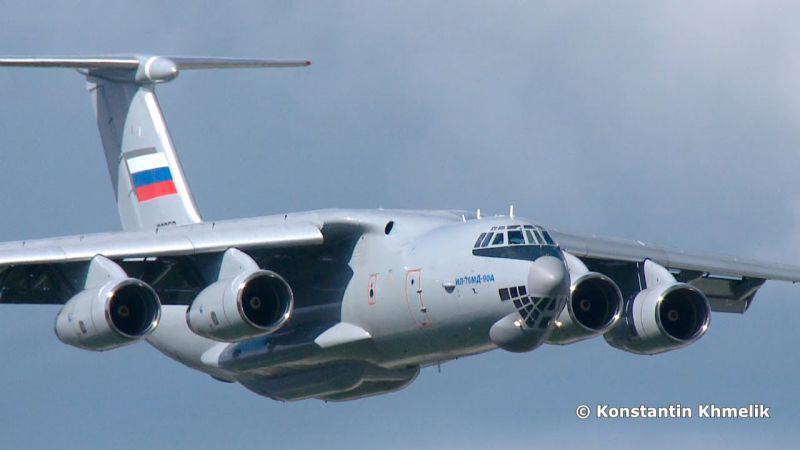 "Pilots of the Ivanovo Aviation Center Aviation Center started the development of a new heavy military transport aircraft. BTA Commander Vladimir Benediktov and Head of Ivanovo Aviation Center Igor Matveyev took part in the first flights, "the release said.
"The new heavy military transport aircraft Il-76MD-90А" Viktor Livanov "entered service with the Ivanovo aviation center in December 2015, which was an important event for the military transport aviation of the country. The BTA has high hopes for the new aircraft, because it surpasses its predecessors in reliability, range, economy and payload, "the press service noted.
"The IL-76MD-90А has installed a new flight-navigation system, an automatic control system, a communication complex, a glass cockpit that meet all modern requirements for aircraft avionics and significantly increase flight safety, accuracy of air navigation and airborne landing," message.
It is noted that "the replacement of standard D-30KP-2 engines with modern PS-90А-76, installation of a modified wing and a reinforced chassis greatly expand the operational capabilities of the aircraft."
The aircraft, created on the basis of the serial IL-76MD, "has all the advantages of its predecessor, while it can carry more cargo to a greater distance, with greater fuel economy."
The aircraft, "was named after Viktor Livanov, General Director - General Designer of OAO IL in the period from 2006 to 2014, General Designer of aviation complexes of transport aviation of the Russian Federation in the period from 2012 to 2014, laureate of the State Prize of the Russian Federation in the field of science and technicians, doctors of economic sciences ", explained in the press service.