Less than a month since that day, as part of the so-called Brussels quotas, Lithuania accepted the first family of refugees, and representatives of this family have already managed to sue, not less than that, against the Lithuanian migration department. According to the information portal
Delphi
, immigrants from Iraq filed a lawsuit against Lithuanian officials for not automatically granting them refugee status when crossing the Lithuanian border, but attempted to confine themselves to "additional legal protection". Iraqi settlers stated that "this is a violation of human rights."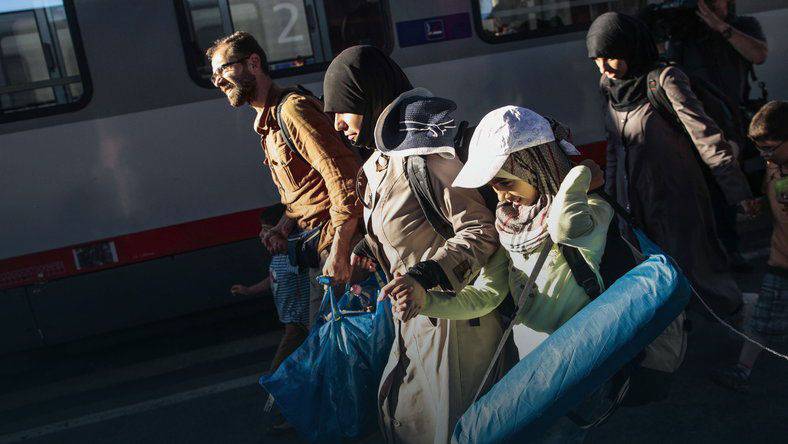 It should be noted that the refugee status allows immigrants to the EU countries to receive unemployment benefits, rent payments and funds for the maintenance of children. According to official reports from Brussels, the amount of benefits for each member of the refugee family can reach 240 euros per month, which, by the standards of the refugees themselves, is a lot of money.
The Lithuanian Migration Board explained that the benefits can be obtained without refugee status, but in this case the document says "about temporary additional guarantees". In other words, after some time, official Vilnius got the opportunity to expel the new settlers outside the country.
Based on the fact that the Iraqi family immediately filed a lawsuit against Lithuanian officials, it can be concluded that the family from the Middle East is not without outside help very well versed in the legal aspects of the EU. Now the court may well oblige the Lithuanian department not only to recognize the family from Iraq as refugees, but also to pay considerable compensation "for moral damage". Democratic victory of the Baltic States - not otherwise ...
Arriving Iraqis claim to have fled the country because they were "persecuted for political reasons." This is a particularly interesting statement, given the fact that "democracy" has reigned in Iraq for more than 10 years, built by American friends of the Iraqi people ...