Russian transport ship delivered to Fiji 20 small containers
weapons
and 2 mobile repair shops. The cargo was handed over to the republic by the Russian government as gratuitous military assistance, the blog reports
bmpd
With reference to the local newspaper Fiji Sun.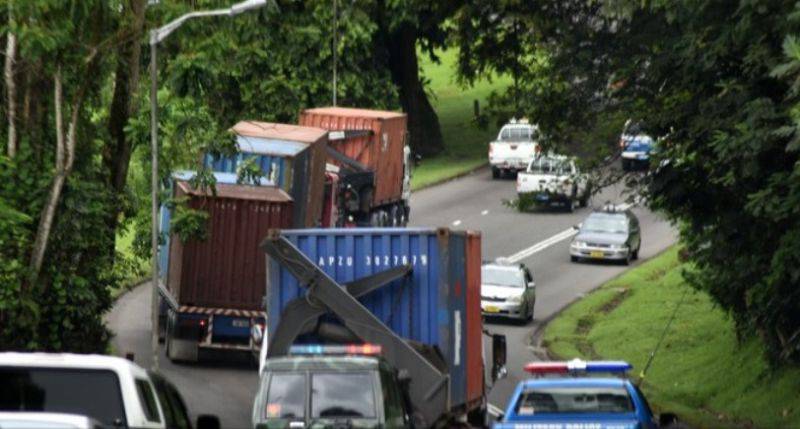 Weapons under heavy guard were delivered to Queen Elizabeth Barracks - the headquarters of the island state's army.
"Small arms from Russia have been delivered to the country and are located in the barracks of Queen Elizabeth in Nabua," he told the publication. commander of the built forces of William Naupoto.
"I have to thank the Russian government for the timely donation," he said.
According to Naupoto, "a formal arms transfer ceremony will take place in February." He noted that the weapons "will be used to equip the Fijian contingent of UN peacekeeping forces (in which Fiji traditionally takes an active part)".
First for all
history
Fiji's official visit to Prime Minister Baynimrama in Moscow took place at 2013. Among other documents, the parties signed an agreement on military-technical cooperation. "
According to the newspaper, "supplies from Russia, in addition to small arms and ammunition, should also include trucks and a helicopter."
Today, the Fijian army numbers 3,5 thousand, plus 6 thousand reservists.