Syrian edition
Al-Watan
reports that militant groups "Dzhebhat an-Nusra" and Daesh (ISIL) must leave their positions on the southern approaches to Damascus within the next three days. In the area from which the militants of terrorist groups are supposedly leaving, there is a Yarmuk Palestinian refugee camp, which has turned into a suburb of the Syrian capital.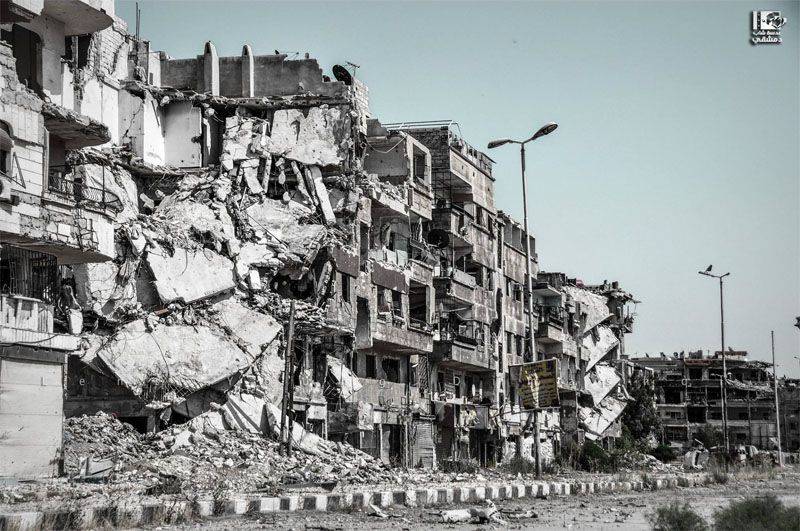 The camp, which was formed in 1957 year, and in which more than 2011 thousands of refugees from Palestine were registered by 130 year, in April 2015 was captured by ISIS militants. For several weeks, fighting continued between the Palestinian armed groups formed from among the refugees and the ISIL militants. The Palestinians succeeded in winning back part of the territory of the refugee camp, but until recently there were at least 6 thousands of ISIL and Dzhebhat al-Nusra militants who controlled previously occupied positions in the Yarmuk area.
The Syrian newspaper does not report what served as the "incentive" for the militants to leave Yarmuk, nor does it say whether the corridor will be provided to the terrorists. At the same time, the material states that the militants may head from Yarmuk to the north or northeast of Syria — possibly to the province of Idlib or Raqqu.
In any case, if the militants really begin to leave the territory south of the Syrian capital without a human shield covering them from hostages, then they may well turn into a remarkable target not only for the Syrian government army, but also for the aircraft of the Russian Federation Air Force. However, militants are hardly so naive that they intend to turn themselves into a target ...