For the pacific
fleet
6 submarines of project 636 will be built, reports the blog
bmpd
With reference to the head of the naval shipbuilding department Vladimir Tryapichnikov.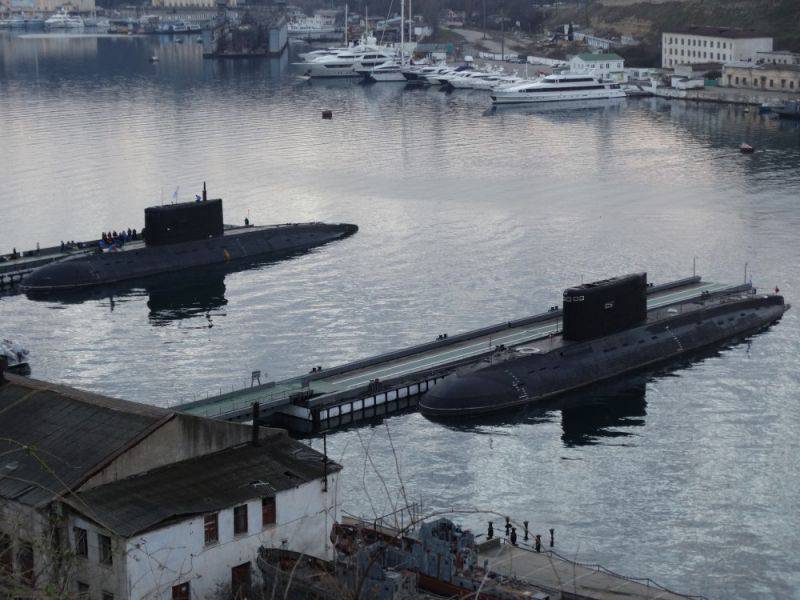 The first two large diesel-electric submarines of the 06363 B-261 Novorossiysk and B-237 Rostov-on-Don project in Sevastopol.
"In the future, the Navy is making attempts, and, in general, they must find their confirmation in laying and building six more 636 submarines of the project that will go for the Pacific Fleet," said Tryapichnikov on air of the Russian Service
News
". - The appearance (submarines), of course, will be finalized taking into account the operation in the Pacific Fleet, but, indeed, we confirm this fact that construction will be carried out in the near future."
According to him, "in the near future, design offices and research institutes will be engaged in the formation of tactical and technical views on the design of new nuclear submarines."
Bmpd recalls that "under contracts 2010 and 2011, Admiralty Shipyards in St. Petersburg is building a series of six large diesel-electric submarines of the 06363 project for the Black Sea Fleet, and four boats have already been transferred to the Russian Navy, two of which have arrived on the Black Sea Fleet.