Turkish TV channel
NTV
reports that the Turkish armed forces launched an artillery strike on the territory of Syria. The report states that the blow fell on the square, from which allegedly shelling on the city of Kilis (southern Turkey). Recall that as a result of a strike on Kilis, one person died. This is a schoolgirl. Two munitions with a small interval exploded in the courtyard of one of the schools of the 80-thousandth city. Reported several injured students of this school.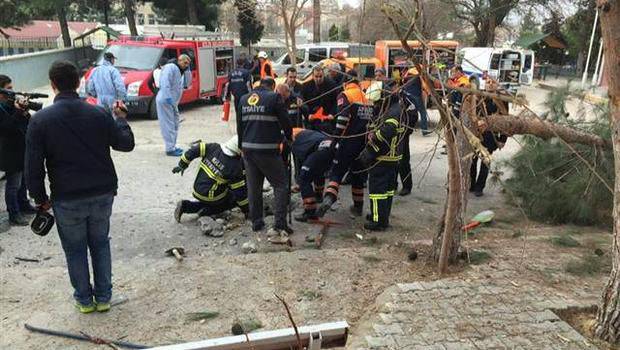 The Turkish General Staff stated that with the help of radar it was established that shelling was from a square in northern Syria, which was bombarded with artillery. According to official Ankara, shelling from the territory of Syria was carried out using a multiple rocket launcher.
It should be noted that, near the settlement of Kilis, is located, as the Turks themselves say, a section of the Turkish-Syrian border that is not controlled by the official authorities. This site is often used as a transit zone by militants who enter Syria from Turkish territory or are sent back. In the same area, the very groupings of Syrian Turkomans so protected by Erdogan that have contacts with the Turkish extremist organization Gray Wolves are operating.
Turkish edition
Hurriyet
"writes that recently the fighters of the DAISH (ISIL) began" intensive hostilities against the Turkomans in the north of Syria. "The publication says that missiles could be fired by igilovtsami, and it was these shells that landed in the schoolyard in Kilis .