South Korean company Hyundai Rotem launched a hundredth K2 tank at the plant in Changwon at the end of November, thus completing a series of armored vehicles equipped with a German diesel engine MTU MT883 and an automatic transmission Renk, reports the blog
bmpd
with reference to the message of the enterprise.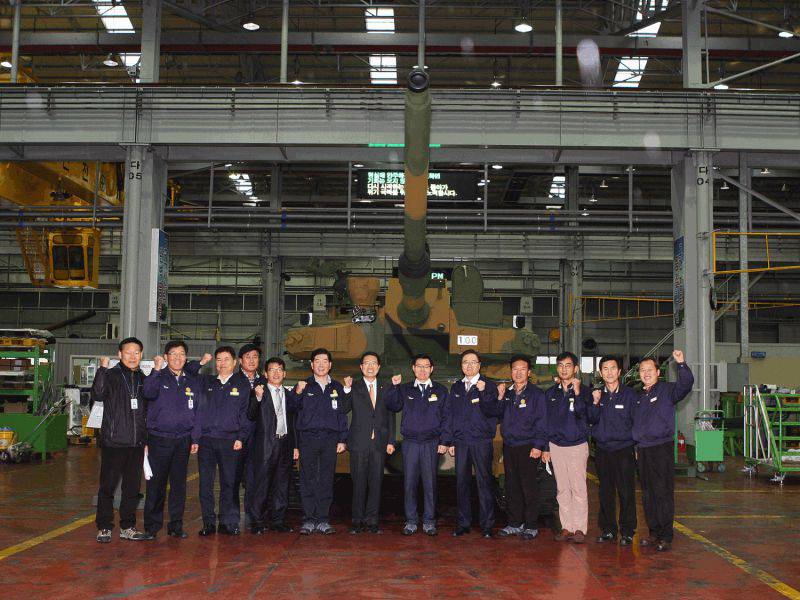 The 100 tank X2 Black Panther first series.
The contract for the first batch of serial K2 was concluded with the Ministry of Defense in December 2014. The cost of the first hundred
tanks
amounted to $ 820 million. Production of armored vehicles began before the signing of the contract - in November 2014. "Thus, Hyundai Rotem completed the production of the first serial batch of 100 K2 tanks in just one year - demonstrating the high level of modern South Korean industry," the report said.
According to the release, the company has already started production of the second hundred tanks equipped with the now domestic Doosan Infracore DV27K engines (1500 hp) and the S & T Dynamics EST15K automatic transmission (6 forward speeds and 3 reverse speeds).
The publication reminds that "the K2 tank was developed by Hyundai Rotem and the South Korean Defense Research Agency since 1995 of the year." The program was delayed due to problems with the domestic engine, which required improvements. As a result, it was decided to equip the first hundred cars with German engine and transmission compartments.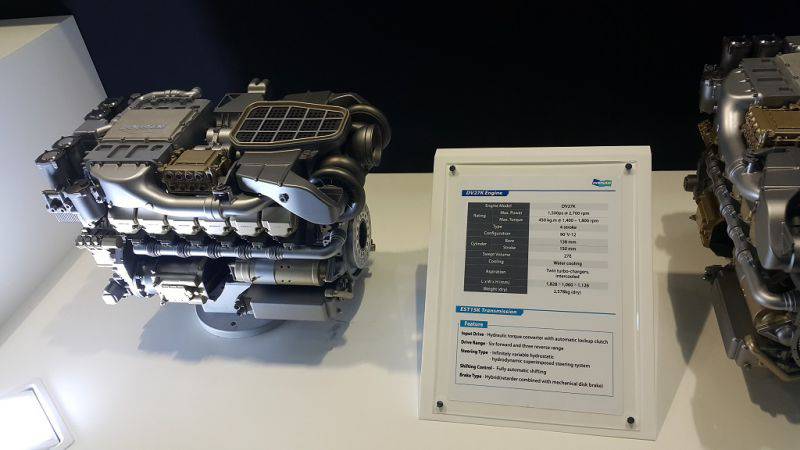 Model and avenue of the South Korean diesel engine Doosan Infracore DV27K.