The French-American anthropologist Scott Atran, while in Iraqi Kurdistan, conducted a study on the psychology of the Daesh terrorists who were held captive by the Kurdish militia, the blog reports
bmpd
with reference to the resource Opex360.com.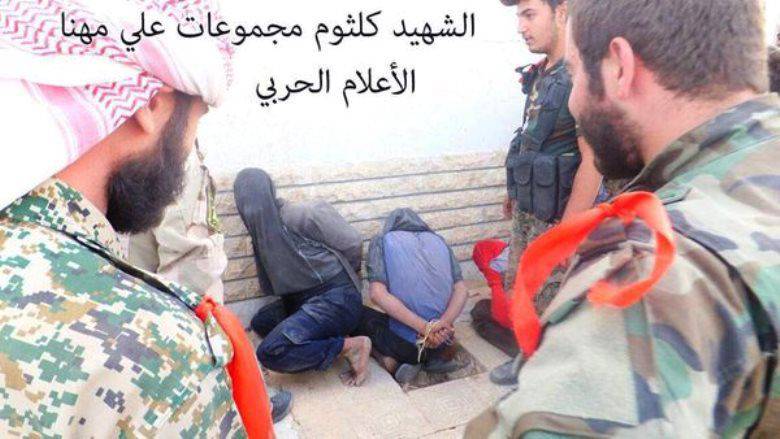 Captured militants "Caliphate". Archival photo.
The scientist was interested in the mindset of the militants, in particular, what they think about themselves and their enemies.
According to the researcher, "Islamists' identity is mixed with the organization in which they are members."
"The Islamists have only identification with their group, for which they are ready to fight and die. Islamist groups have the ability to unite, as well as a set of values, which makes them particularly strong, "he explained.
The study of self-gangsters did not bring anything new. "Nothing new, the IS militants consider themselves very strong, and their opponents weak." Atran said.
However, they do not level enemies with the same comb. "For them, Iranian fighters (no doubt, the Shiites) are the most serious opponent. Concerning the Americans, it was suggested that they are physically strong, but weak in spirit, "the scientist said.
Now for the French. "Islamists consider them more dangerous than Americans. This is caused by the fear of the French
aviation
. When we listened to the Kurdish handheld transceiver radio intercepts, the reason became clear to us. Terrorists are afraid of the French Rafale fighters, which they call "black pigeons," because they constantly bomb, "says the anthropologist.
"When the French bombed, they do not calm down until they destroy the target. Generally speaking, the Americans spend one raid, and often arrive too late to hit the intended target, as they must first obtain a legally reasonable permission, "adds Atran.