Today, Russian President Vladimir Putin will meet with Emir of Qatar Tamim Bin Hamad Al Thani. Before the start of this meeting, correspondents
RIA News
I managed to talk with the Foreign Minister of Qatar, Khalid al-Attiyah, who said that the purpose of the visit of the Qatari emir to Moscow was connected, among other things, with proposals for resolving the Syrian crisis.
Qatar Foreign Minister:
Definitely, the situation in Syria will be the subject of negotiations. Syria is an important negotiating subject for us. Two leaders are able to bring stability to Syria.
It is noted that before the meeting with Vladimir Putin, Emir Al Tani held a meeting with the Chairman of the State Duma of the Russian Federation Sergey Naryshkin. The Chairman of the State Duma Committee on Property Issues, Sergey Gavrilov, told the press that the Qatari emir invited Sergey Naryshkin and a delegation of parliamentarians to visit Qatar.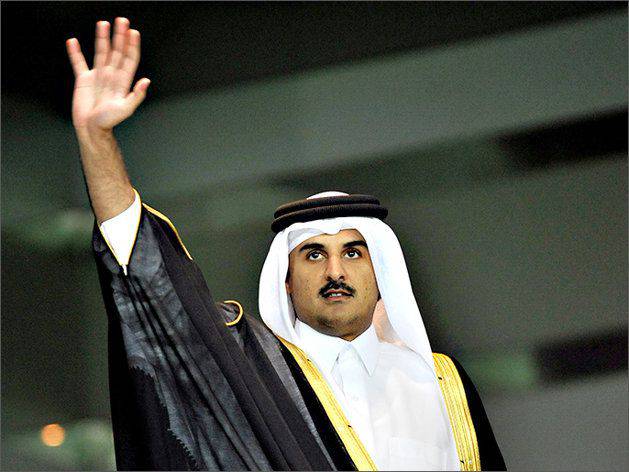 In addition to the emir al-Thani, a group of Qatari politicians arrived in Moscow. Representatives of the Qatari Cabinet together with their Russian colleagues signed an agreement on cooperation between the two states in the field of culture.
The plans of the Qatari sheikh also include a meeting with the chairman of the upper chamber of the Russian parliament Valentina Matvienko.