The Ukrainian Embassy in Israel issued a statement saying that Israeli citizens and companies continue to do business with Crimean enterprises. The report says that, in the opinion of Kiev, is unacceptable, and may entail the creation of sanctions lists against Israel. In particular, Ukrainian diplomats, you see, are dissatisfied with the fact that Israeli citizens are visiting the Crimean peninsula "without coordination with Kiev."
Press office
Ukrainian diplomatic mission in Israel
which does not support sanctions against Russia, publishes a statement of this kind (the statement, which is noteworthy, was made in Russian):
Recently, the embassy has received information about the facts of the entry of citizens of the State of Israel into the temporarily occupied territory of the Autonomous Republic of Crimea in violation of the requirements established by the legislation of Ukraine and their conduct of commercial activities with the illegal authorities of the Autonomous Republic of Crimea without obtaining permits from the Ukrainian government.

The Embassy notes that such actions are in violation of Ukrainian legislation, in particular, the Law of Ukraine "On ensuring the rights and freedoms of citizens and the legal regime in the temporarily occupied territory of Ukraine", and also contradict international law, in particular the provisions of the UN GA resolution A / RES / 68 / 262 "Territorial Integrity of Ukraine" from 27.03.2014. If such actions continue, the relevant information will be transmitted to the competent authorities of Ukraine with a view to further prosecution. s in violation of the current legislation. The issue of including relevant Israeli companies in the list of legal entities subject to restrictive measures (sanctions) will also be considered.
It does not say what kind of sanctions against the citizens of Israel is going to enter the Ukrainian government.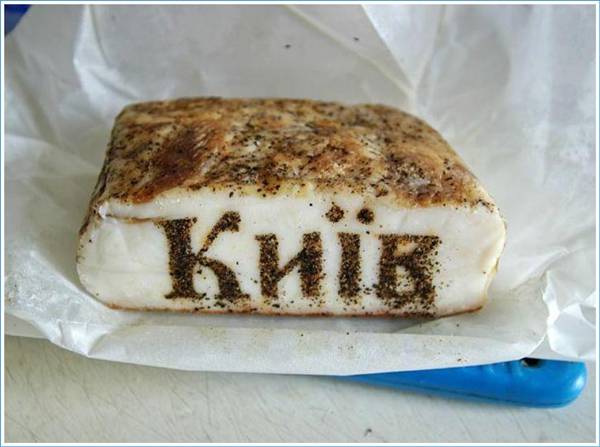 Users of social networks have already ridiculed such a statement by the Ukrainian embassy, ​​suggesting that a ban on the export of Ukrainian fat could be possible sanctions against Israel ...