German Defense Minister Ursula Gertrude von der Lyayen said that Berlin will take all necessary measures to ensure that a truly working government is formed in Libya. In addition, Mrs. Minister promised the Libyans that Germany would help Libya in the fight against the so-called Islamic State (DAISH). This, according to von der Lyayen, "will help stabilize the situation in the country."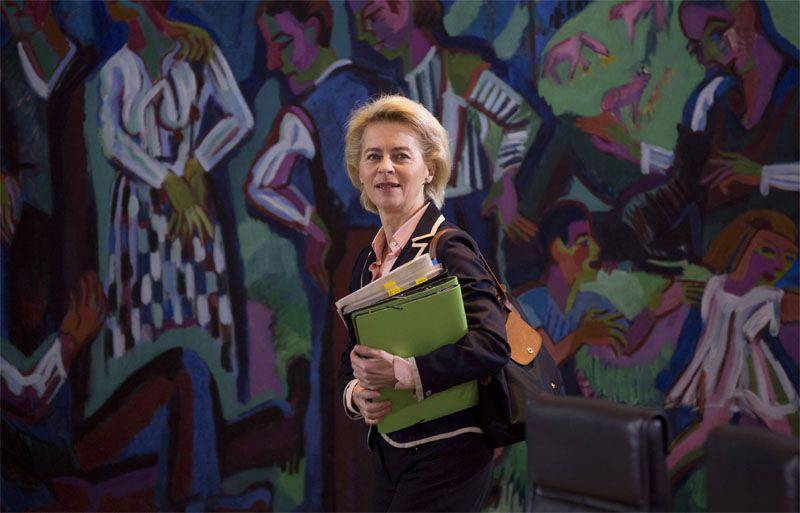 Von der Lyayen, among other things, said that in Libya, it is likely that ISIS fighters will unite with representatives of another group that is terrorizing the African continent. We are talking about the grouping "Boko Haram." According to the German Minister of Defense, such an association could lead to another surge in the flow of refugees from Africa.
It's not quite clear to which Libyans were promised by Ms. von der Lyayen - those who remain in Libya, or hundreds of thousands of those who have already decided to move to the territory of European states, including Germany itself? ..
In an interview with the publication
picture
The head of the German military department said that, if we talk about the Syrian conflict, then official Berlin "firmly stands on the fact that it is not going to send its ground forces to this country." At the same time, according to von der Lyayen, Germany can focus on training local forces to combat ISIS, citing as an example the positive, in her opinion, experience in training Iraqi troops.