Japanese Prime Minister Shinzo Abe announced his desire to continue negotiations with the Russian Federation on the conclusion of a peace treaty and is considering the possibilities of both his visit to Russia and Vladimir Putin's visit to Tokyo, reports
RIA News
.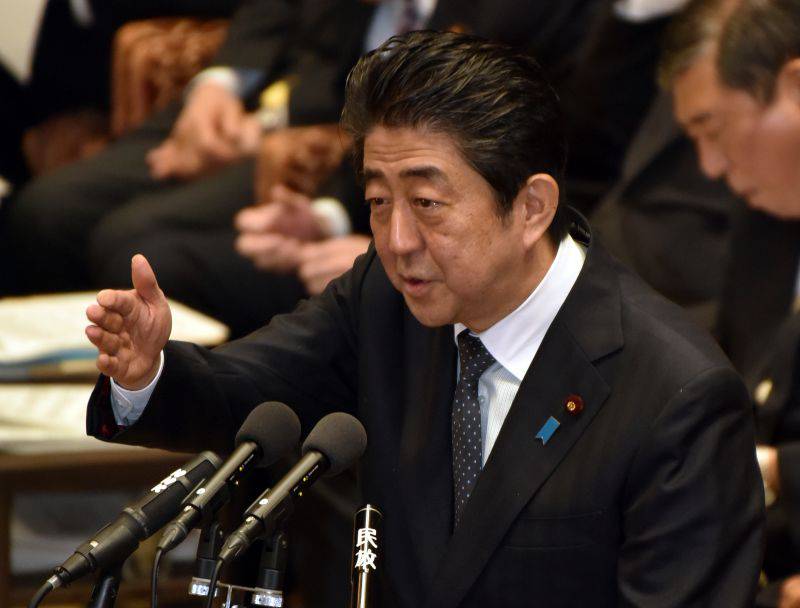 "Japan has not yet concluded a peace treaty with Russia after 70 years after the end of the war. I stubbornly want to resolve the territorial problem and promote negotiations on a peace treaty, "said Abe.
"I want to hope for my trip to Russia, as well as for President Putin's visit to Japan at the most appropriate time," he stressed.
As the Nikkei newspaper noted, the prime minister "expressed his intention to visit Russia and hold talks with Putin before the G7 group summit, which is scheduled to be held in May this year in the Japanese prefecture of Mie".
According to Abe, "Russia's constructive participation in solving international problems, including in the Middle East, is important."
In December, a Japanese newspaper reported that the official Tokyo "is considering the possibility of holding an informal summit with Russia in Vladivostok or Khabarovsk in spring 2016."