The chairman of the Donetsk People's Republic Bar of Attorneys, Aleksey Zhigulin, reported that the International Criminal Court Board had begun to consider the first case materials related to the war crimes of the Ukrainian security forces in the Donbass. According to Zhigulin, the materials provide information about 21 of the fact of torture and torture of civilians and prisoners by the Ukrainian security forces, the shelling of residential areas.
The appeal to begin consideration of such materials from Donetsk to the International Criminal Court (ICC) was sent in the fall of 2015. A few days ago, a message from the prosecutor of the ICC came to Donetsk, and the message announced the beginning of the consideration of the materials of the appeal.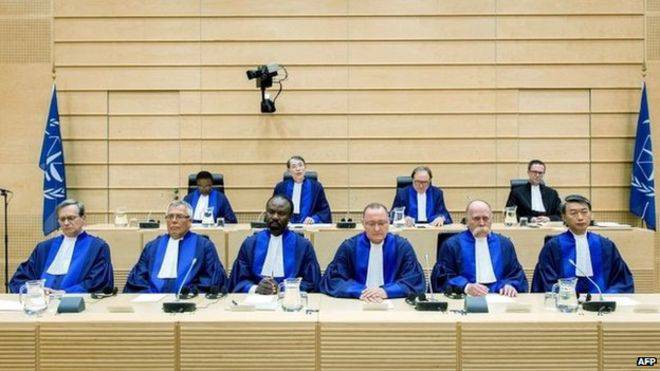 RIA News
cites a fragment of the statement by Alexei Zhigulina:
The Prosecutor of the ICC has taken this material to study, he will now perform a number of actions under the 53 article of the Rome Statute. This is the first such response to the materials on the Kiev war crimes we sent. This means a real possibility of bringing the perpetrators to international criminal responsibility. We are guided by the principle of inevitability of punishment.
The head of the Council of Lawyers of the DPR also added that at least 700 appeals from citizens about the facts of war crimes of the Ukrainian security forces had been accepted by the European Court of Human Rights.
Frankly, it is difficult to count on the fact that the ICC and the ECHR will really make decisions in favor of Donetsk claimants, because these courts have long demonstrated their complete lack of independence and focus on making exclusively those decisions that benefit the West in one way or another.