The economic sanctions imposed to "change the line of conduct" of Russia, it seems, have begun to produce results - Moscow has become more serious about the conditions put forward by the West, says State Department Coordinator for Sanctions Daniel Fried.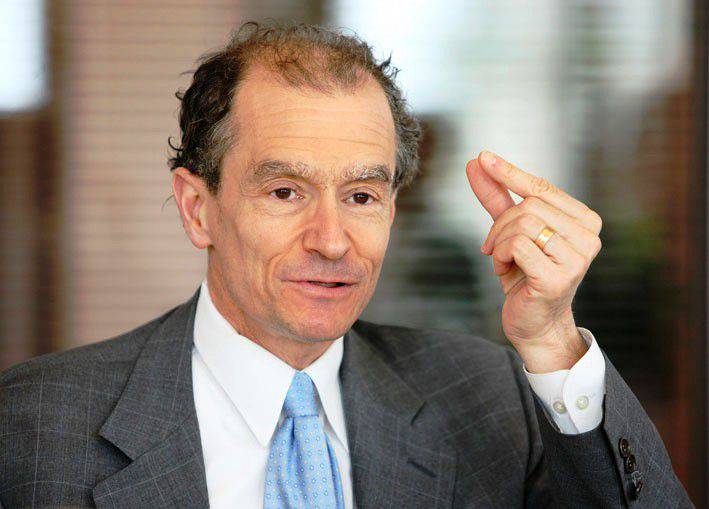 Fried noted that the support of Washington's geopolitical allies helped to strengthen the economic and psychological effect of restrictive measures.
"When developing sanctions against Russia, we decided from the very beginning to cooperate with the G7 countries and the European Union,
- quotes Frida channel
RT
. -
Before that, on such a scale, we didn't do anything of the kind. These sanctions were not something invented in America and imposed on Europe. On the contrary, they were developed jointly with Europe. "
The diplomat praised the role of the EU, which showed "a determination to coordinate actions towards Russia, sometimes even to the detriment of its own economic interests." According to him, "the support of the allies is the key to the success of the sanctions."
Fried noted that one should not expect a quick effect from sanctions. "Today, the governments against which they are directed may declare that they are" neither warm nor cold "from your sanctions. And tomorrow, they will throw up their hands and admit that all this really works. "
According to him, the meaning of sanctions is "not to punish someone, but to change the line of conduct." "They should pursue a realistic diplomatic goal, having achieved which, they can be canceled. This is exactly what happened in the case of Iran and, hopefully, will come out in the case of Russia, which, according to some signs, is beginning to take the situation more seriously. "
The diplomat stressed that the sanctions against the Russian Federation will be lifted, "as soon as the Minsk agreements are implemented, that is, elections are held in the Donbas, hostilities cease and the eastern border of Ukraine is restored."
At the same time, Fried stated:
"It seems that Russia today is set to address the issue diplomatically. We can only welcome this, and we hope that this will be achieved already this year. "