Syrian Kurds, under the pretext of fighting Daesh, conduct ethnic cleansing in their territories, reports
RIA News
Statement by Turkish Deputy Prime Minister Numan Kurtulmush.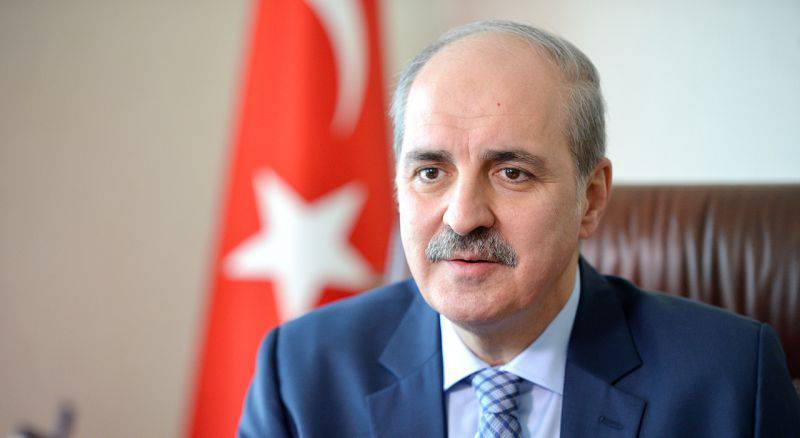 "Unfortunately, in some regions with a predominantly Arab population, where Turkmen are also living, ethnic cleansing was carried out under the pretext of fighting IS. We oppose this. A similar circumstance is due to our concern about the west bank of the Euphrates. Turkey will not allow the militants of the (Syrian Kurdish) Party of the Democratic Union and (its military wing) YPG to pursue a policy of assimilation and ethnic cleansing against our Turkmen brothers under the pretext of creating their own canton in the new Syria, "
said the deputy prime minister on television.
At the same time, according to Kurtulmush, Ankara "never experienced discomfort due to the presence of Kurds in the north of Syria," and hopes that "our Kurdish brothers can be represented in the political structures of the future new Syria."
Earlier, Tayyip Erdogan said that Turkey "will not allow the transfer of Syrian Kurdish units to the west coast of the Euphrates."