For anyone, it will not be a surprise yet another statement of the fact that American leaders cannot take their word for it. Yes, and signed documents, too. For the introduced principle "but you misunderstood us" acted, acts and will continue as long as it is beneficial for the United States.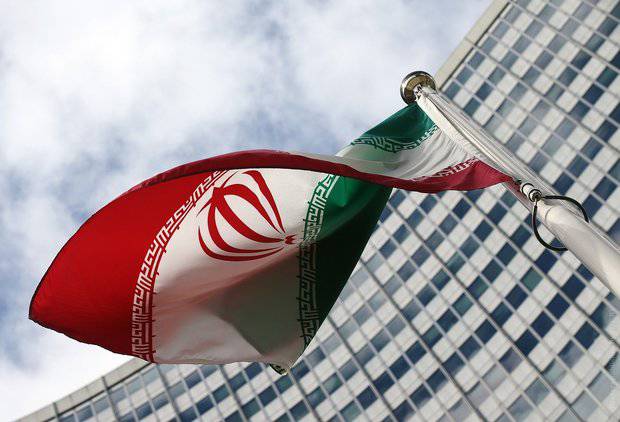 It seems that everything began very solemnly and correctly. Iran abandons its military nuclear program, sanctions are lifted. Everything is designed as it should be. But then the nuances began. How in today's world without them?
It turns out that the US will continue to impose sanctions on Iran, not related to the nuclear deal. So, at least, declared the American Minister of Finance Jacob Lew.
"As we have always said, although the Joint Comprehensive Action Plan (IFAP) deals with nuclear program issues, it does not apply to other areas where Iran's behavior remains unacceptable. We will continue targeted actions related to sanctions outside the FACU. "
According to the minister, Americans, including American banks, will continue to be barred from cooperation with almost all Iranian structures, so the American embargo in a broad sense remains in force.
Everything is as usual, however. All again misunderstood the United States.
And what, one wonders, the garden of the city?
And everything is simple. It turns out that these sanctions were ready for introduction at the end of last year. But the implementation of this project could lead to the disruption of negotiations on the exchange of prisoners between the US and Iran. What was unambiguously stated by Iranian Foreign Minister Javad Zarif. And after consultations between Kerry and Obama, it was decided not to hurry.
As a result, the US administration decided to postpone the introduction of limited and targeted sanctions for the recent test of a ballistic missile capable of carrying nuclear warheads.
No one was embarrassed by the fact that Iran does not have nuclear warheads and is not foreseen in the light of the aforementioned agreements. But the reason is found, respectively, why not introduce sanctions?
But back to the prisoners. For over a year there were secret negotiations on the exchange between states, and then, finally, it happened. The United States and Iran have announced an exchange.
Iran freed four prisoners from the United States — journalist Jason Rezayan, preacher Syed Abedini, soldier Amir Hekmati, and Nosratollu Khosraui, and announced the release of an American student detained in Tehran several months ago.
The United States released seven Iranians, six of whom have dual citizenship. The States also withdrew requests for detention from Interpol and dropped charges against 14 Iranians, whose extradition requests were assessed as unlikely.
On the one hand, everything is fine, on the other - nothing prevents the States from continuing to build a world democracy in Iran with the help of sanctions. Which, apparently, in the very near future, we can observe.
There is a popular saying in Iran: "Scorpion stings not because of hatred, but because of its nature."
Today shows that world peacekeepers from the United States demonstrate just such a style. No matter what the reason will be, but "Carthage must be destroyed." Under Carthage can be understood by anyone: Iran, Syria, Russia ... All unwanted.
It is somewhat surprising how easily people spend time and resources on adopting inconsequential resolutions. This, incidentally, concerns not only Iran, but many other points. The same Minsk and Norman agreements, the same sanction fuss around Russia.
It has long been understood by people who have thought that action in the mainstream "there would be a desire, but there will be a reason" is the main line of US behavior. With regards to Iran ... well, we lived under sanctions for so long, we will have to live again.
Not really gloating, I will only add that if it went so that soon in the States they would applaud the next speech of the next president, speaking about the exclusive role of the United States in world politics, only a handful of frankly voiced fans.
And Carthage is not so easy to destroy. Especially if Carthage is half the world.