On the TV channel
112 Ukraine
The first president of Ukraine, Leonid Kravchuk, stated that "the Ukrainian people are ready for disobedience and an explosion." According to Kravchuk, the discontent of the people is connected not only with a sharp decline in living standards, but also with the loss of part of their territories by the state, with the ongoing war.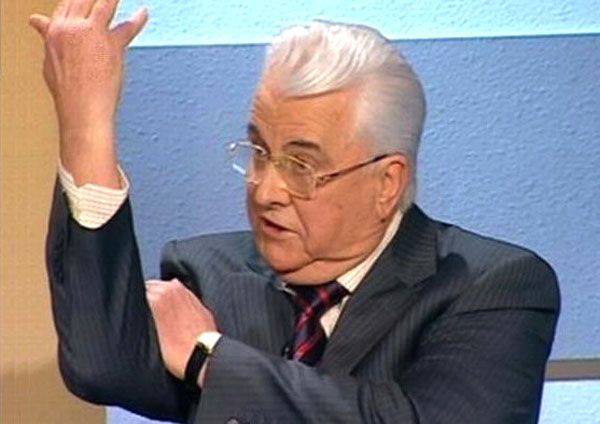 Leonid Kravchuk:
During the years of independence, there was no loss of its territory, the territorial integrity of the country was not violated, there was no war and there was no such impoverishment of the people. Were not rich always, I do not say that once lived richly. But if in one or one and a half years the standard of living in Ukraine fell by half - as the statistics say - then it is already difficult. Ukraine is ready for an explosion. Ready for the explosion and defiance. This is evidenced by the observations.
To avoid "explosion and disobedience", Kravchuk recommends the current government, which, according to him, people trust less and less, to start a dialogue with citizens. According to the first Ukrainian president, in order to overcome the barrier between the authorities and the people, the authorities need to "communicate with people from different regions, for example, in the Ukraine Palace.
Leonid Kravchuk:
So unorganized this system of governance and power that it is very difficult to do something. (...) It would be possible to gather, for example, in the Palace "Ukraine" representatives of the people from all regions and to come there to communicate with the citizens - not through the media, but directly. Yes, it will be difficult. They will ask very difficult questions. Is there another option?
Attention is drawn to the fact that the preservation of Ukraine and the need for direct negotiations of the authorities with its citizens is declared by a person who at one time took the most direct part in the collapse of another state, completely ignoring the opinion of the people ...