The last holder of the Order of Glory of three degrees (full gentlemen) who lived in the foreign Baltic States, Nikolai Ivanovich Karachev died in Tallinn on Friday at 94 year of life, reports
RIA News
a message from the head of the Tallinn Society of World War II Participants, Vladimir Metelitsa.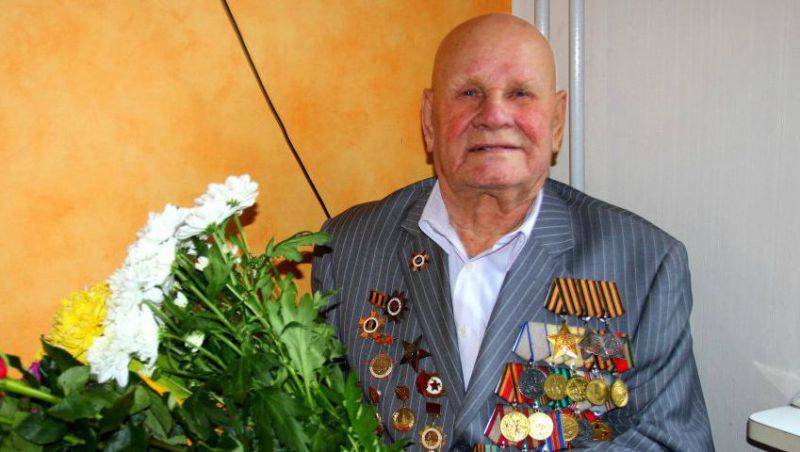 "We suffered a great loss. On Friday, Nikolai Ivanovich Karachev, a full gentleman of the Order of Glory, a participant in the Battle of Stalingrad, a front-line scout, a man of rare military fate and great courage, died, the message said.
"Summoned as an 18-year-old youth in the most difficult, the first year of the war, in October 1941, to the Red Army, Nikolai Karachev began his combat career on the Kalinin front. In 1942, he fought at Stalingrad, where he was seriously wounded. After the hospital, he fought with a scout on the Leningrad front, where, at Sinyavino heights, he first burst into the enemy's trench, destroyed a dugout with grenades, took out valuable documents and was presented for awarding the first Order of Glory, "said Metelitsa.
He was introduced to the second Order of Glory within a few days because "acting in the enemy's rear near the Yamm station of the Pskov Region, he made his way to the firing position of the enemy's gun, entered into battle with the expectation, in a fight killed several Nazis, captured one and delivered to the location of the part. "
The third Order of Glory Karachev was awarded at the very end of the war - April 22 1945 g - "for heroic actions in battle in the area of ​​the Polish city of Tolkemite".
During the war years, Red Army soldier Nikolai Karachev was awarded three Orders of Glory, the Order of the Patriotic War of the I degree, the Order of the Red Star and the Medal "For Courage".