This year, the European Space Agency (ESA) will not use the Russian Soyuz-ST carrier to launch satellites of the Galileo navigation system - the spacecraft will launch their own heavy Ariane-5 missiles into orbit, reports
Look
with reference to the head of the agency Johann-Dietrich Werner.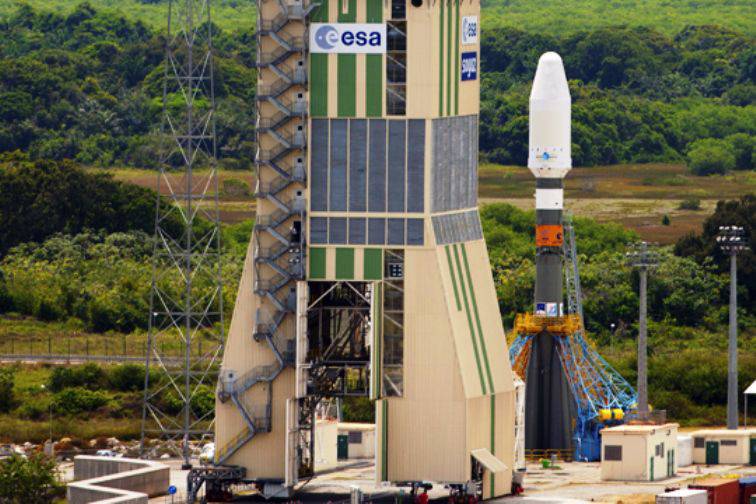 Soyuz-ST in the Guiana Space Center
"This year we will launch the first Galileo satellites on Ariane-5," said Dietrich.
"The Ariane-5 heavy-class carrier will be able to launch four Galileo spacecraft into orbit while the Europeans can only deliver two satellites at a time on board the Soyuzov," explains the publication.
In December, Soyuz-ST put 11 and 12 satellites of the navigation system into orbit.
At the end of March, 2015 G, head of Arianespace Corporation, Stefan Israel, stated that the Russian rocket "did an excellent job with the task of putting Galileo satellites into orbit."
It is planned that a total of 2020 satellites will be placed into orbit by 30 g. The system developers claim that Galileo will be more accurate than its analogs, and "will provide Europeans with independence from the American GPS, the Russian GLONASS and the promising Chinese Compass".