Several years ago, in a second-hand bookstore in Volgograd, I bought a small book by Pyotr Iosifovich Kapitsa "Tales". Immensely respect this writer, front-line soldier, editor of the magazine "Around the World" and the wartime newspaper "Baltiets", recognized as the best newspaper
fleet
.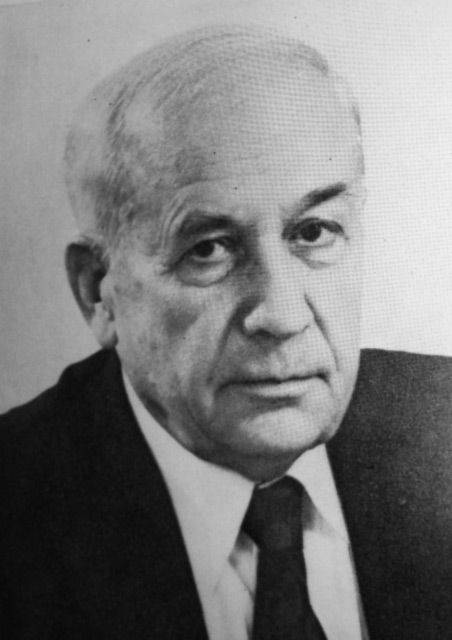 So, I bought a book of modest binding and a small format. The first in it was the story "Commissioner Tanya", which, to my shame, I did not know before (by the way, I didn't see this work in the world network, there is only a mention of it). The book captured from the very first pages. It was clearly a documentary story about a Leningrad girl. Her fate was as follows: being a student, Tanya quickly got married to, in essence, an unfamiliar person to her. Both spouses immediately realized their mistake, but did not have time to correct it: the Great Patriotic War began. Tanya's husband went to the front, but she stayed to work in Leningrad. The war, the blockade, the service of a nurse, and then the military commissar within the limits of the battles of the Leningrad front ... Line by line Kapitsa painted the difficult days of the inhabitants of the city on the Neva. During these years, Tanya met her true love - a tank driver (and in peacetime a philologist), a handsome major Major Alexander Shatalov. She did not receive a single line from her husband for the entire war, and she wasn't surprised, because even before the war he had another woman, and besides, the couple did not hide their mistakes in front of each other. Sasha, who has been at war for some time near Leningrad, got the opportunity to come to Tatiana twice. They both understood more and more clearly that they had really found their happiness.
Finally the war ended. Inspired by happiness, Tanya was waiting for her Sasha, from whom heartfelt letters were flying from Germany. And suddenly my husband, Konstantin Ivanovich, had lost his leg in the war ...
Instead of describing further events, I will quote from the book. This is the last letter from Sasha, from which everything becomes absolutely clear: "August 12 1945. Dear, dear Tanya! The doctor told me everything (Tanya and Sasha had a mutual friend). For more than a week I could not take a pen in my hands, because I was stunned. I do not live, but mechanically perform my duties. On official business I wear like mad on a motorcycle. Perhaps somewhere I turn my neck. You can not imagine how bad I feel!
The doctor, without any concealment, told me about the condition in which he found you and brought a note to Sofia Alexandrovna (this is Tanina's mother). She appeals to my officer honor and conscience. "He is your front comrade. The same could happen to you. We are decent people. Tania's duty to stay with a crippled husband. I hope you will no longer torment her soul. She is an already Bechterevku candidate. Be merciful.
What after such a request will take? Our future, Tanya, depends on you. If you do not answer, you will not find the right words - I will understand everything. Just remind Sofia Alexandrovna that I am also a living person. Forever your Sasha "...
... Tanya did not respond to this letter because she received his mother and did not show her daughter. And four years later, Konstantin Ivanovich died. And Tatiana started looking for Sasha. She wrote to that same doctor, their mutual acquaintance, but the answer was sad: he knew only that Sasha was from a Volga city.
Tanya went to work with her head - she worked at the Institute of Plant Protection. The story ended with the words that Tatyana Danilovna still loves Sasha and hopes that one day he will come ...
No wonder I used the verb "ended" in the past tense. Because in the edition that I acquired, twenty years after writing the first version of the story, Peter Kapitsa added several more chapters - so to speak, from the author. And in them - continued
stories
.
Yes, this story is documentary and written after Tatiana Danilovna herself turned to Kapitsa with a request to help find Sasha (this happened long after Konstantin Ivanovich's death, at first she tried to search for herself). She told the story of their love. Peter Iosifovich wrote a book. In the pre-war years, Major Sasha was a philologist. So, if he began to teach at a school or higher education institution, a new book should fall into his hands. Kapitsa asked the publisher (unfortunately, I do not know which one). And the story was published in a hundred thousandth edition. The fifth part of it was specifically sent to the cities of the Volga region.
The writer and Tatyana Danilovna waited. Letters came a lot, but not those. And finally - the news from the Tselinograd region (I bring it in a big abbreviation): "Dear fellow writer! I read your story "Commissioner Tanya" and now is not in myself. Please answer, is it fiction or is it true? It hurts like what happened to my husband. I work as a midwife in a district hospital. Stumbled upon your story. Now I don't know whether to show Sasha this book or to hide it? I met him after the Victory. All the girls liked him. Our favorite after some letters suddenly scandalized. He started to drink so that the authorities became alarmed: a drunken political worker, and even abroad - state of emergency! We went to the doctors: help demobilize. I volunteered to accompany Alexander Trofimovich. As if he did not notice that I was a woman, he was talking about his Leningrad woman. He rushed to Leningrad, but I managed to dissuade him. We went to my native Ferzikovo. Upon learning that I brought the patient, and not the husband, the mother asked: can you really miss the handsome man? And I did not miss my chance. So many years have passed. One of us loves, the other - only allows himself to love. In the fifties, Sasha was sent to establish life in Tselinograd region. We do not quarrel, we are not angry at each other, but there is no cordial closeness. It feels, I do not like him. In desperation, I am ready to go to Leningrad and find him this spread Tanya. What will you advice me?"...
Petr Iosifovich showed the letter to Tatiana Danilovna. And although she really wanted to telegraph Sasha, now the secretary of the district committee, she dissuaded Kapitsa. He sent Alexander Trofimovich his book with a dedication. And very soon the bell rang. Sasha was immensely happy, thanked for a long time, asked for Tanya's phone. They phoned and made an appointment, although not soon, as the suffering went on. And soon a letter came from Ariadna Antonovna, Sasha's wife: "Dear fellow writer! I understand that you are not on my side. The blockade binds you all together, and I am an outsider. I saw the husband presented you a book. It is good that this was done by you, otherwise I would reproach myself that I had broken my own life. Sasha has become much more cheerful ... I don't know how it will go on, but for now he is not in a hurry. And they are unlikely to find love and happiness. Not those already that were in the war. For twenty years, weighed and aged, and the heat is not the same. Hoping for the best..."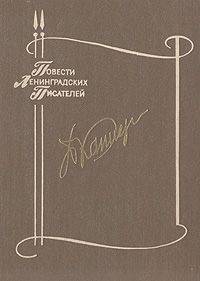 These last chapters, and with them the final version of the story, end with the words that people grow old and love never. And so life is arranged, that you have to pay for everything.
And what a thought does not let go of me, dear readers of the Military Review: how infinitely respectful and sensitive was the attitude of people who survived the war to each other! Peter Iosifovich wrote a book to help two lovers to find happiness, and in fact could just pass by. What are two people? In the war, thousands of them were lost. Could have made a talk: wait, Sasha will come to Leningrad, he knows your address ... Or write a story and put an end to this. But Kapitsa acted differently.
Employees of the publishing house released a book in large quantities and in a fairly short time, and then made sure that twenty thousand copies dispersed to the cities of the Volga region. You can skeptically shake your head for an arbitrarily long time, they say, and Kapitsa received a fee, and the publishing company did not work for free. But after all not people were guided by it, not by this! Not rubles were in their souls when they did important not for the country, but only for two people. Do you agree?..