Another technological flaw has been revealed in the multipurpose fighter of the new generation F-35, which was previously praised by the American media. Barely there were reports that Washington was going to spend another 2 billion dollars to bring to the pilot's seat, which is now capable of injuring a pilot with a body weight less than 61 kg, as new information about the need to eliminate errors began to be published in the press.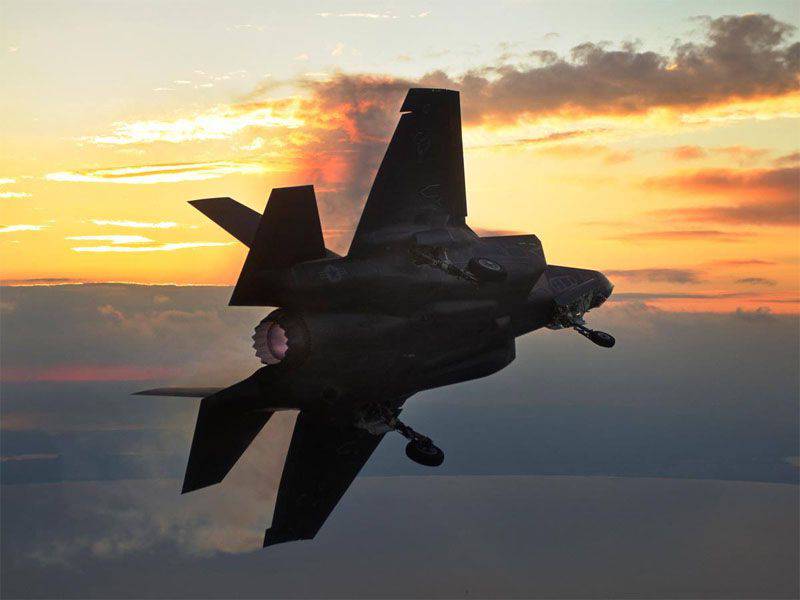 Rossiyskaya Gazeta
with reference to the information portal
World Military Power
writes that the American military aircraft F-35 showed serious problems in the fuel tanks. The manufacturing company said that the modification of the fuel tanks needs urgent improvement. Details as to exactly which problems in the fuel tanks were revealed by the developers are not reported. But it is reported that
Lockheed Martin
demanded that the US Department of Defense allocate additional funds in the amount of almost 29 million dollars to eliminate these problems.
Among the American experts, rumors have spread that representatives of the developer company are doing everything to increase government funding for aircraft development. It is known that all work on creating F-35 has already spent (attention!) Over 100 billions of dollars. This suggests that the cost of one F-35 aircraft reaches 110 million dollars, while the car still remains "raw."