The Pentagon is transferring a new division of the American army and several dozen armored vehicles to Estonia as part of the rotation procedure. We are talking about armored cars.
Humwee
and armored personnel carriers
Stryker
. This equipment arrived in the Estonian city of Tapa, in the vicinity of which there is a military base, where the equipment and military contingent of the US Army will be located.
The Estonian press reports that the US military will take part in the winter exercises of the Estonian army, and will also be held with a parade march through the center of Tallinn on February 24 on the day of the Estonian Independence 98 anniversary.
From the post that publishes
RIA News
:
A total of about 40 vehicles, including Stryker armored personnel carriers, arrived at the Tapa railway station from Germany. The personnel of the new rotation in the composition of one company will arrive in Estonia by the end of the week. They will replace the 3 th squadron of the 2 Cavalry Regiment of the US Army, which is now based in Tapa.
In Estonia, the American soldiers will deliver additional units of small
weapons
.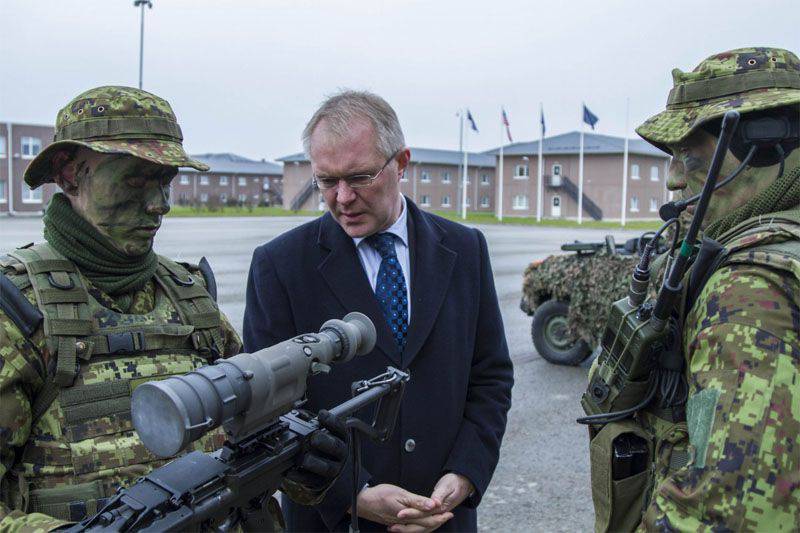 Earlier, a message was received from Latvia neighboring Estonia that the Pentagon was withdrawing from the country
Tanks
Abrams Books
replacing them with lighter armored vehicles, including the above-mentioned armored personnel carriers
Stryker
.