Today, militants of the Al-Shabab terrorist group carried out an attack on the military base of the African Union contingent in Somalia. China News Agency
Xinhua
reports numerous casualties among the soldiers of the peacekeeping mission. According to the latest data, as a result of an attack on the military base of El Aid, at least 60 soldiers of the Kenyan army who participated in a peacekeeping operation in Somalia were killed.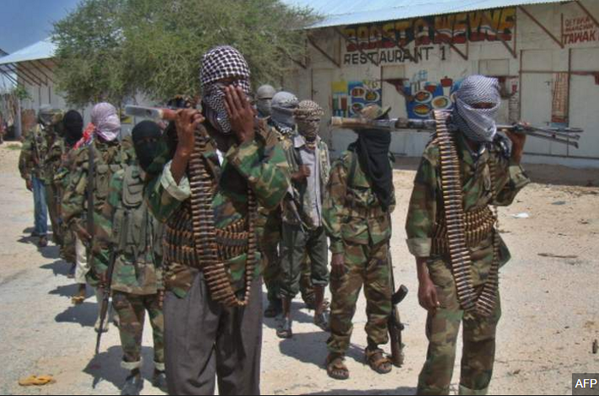 It is reported that a mined car, driven by a suicide bomber, rammed the gate. After the explosion, armed militants broke through to the territory of the military base, who literally began to shoot at the military mission of the African Union, many of which were injured after the car was blown up.
The terrorist act took place approximately 500 km from the capital Somalia, Mogadishu.
According to the BBC, the militants took the African Union's military base in the country under their complete control. Eyewitnesses to the tragedy reported that the surviving soldiers of the Kenyan contingent attempted to flee with the military base captured by Al-Shabab terrorists. Some have succeeded. The civilian population also began to leave the settlement captured by the militants, where the peacekeeping force base was located.
It should be noted that Al-Shabab is one of the Al-Qaida's African tracks.