The military equipment of the new shift of the US Armed Forces, in particular the Stryker BTR and armored off-road vehicles, arrived in Klaipeda port,
RIA News
message of the Lithuanian defense ministry.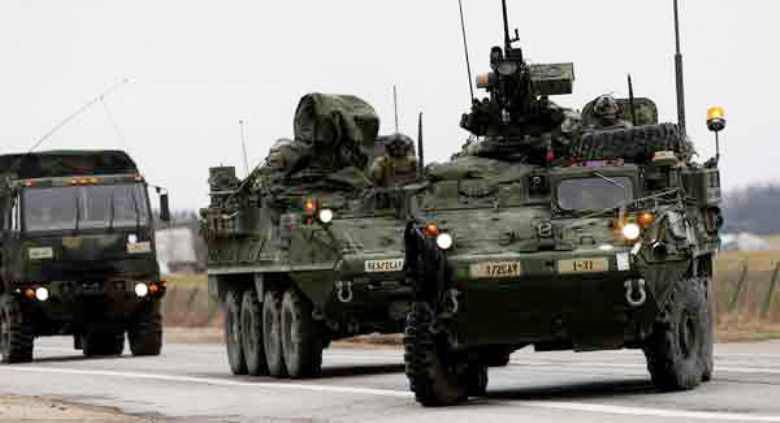 Archival photo.
"For the joint exercises in the mechanized infantry battalion in the Rukle" Iron Wolf "will be delivered about 40 units of military equipment - Stryker armored personnel carriers, armored SUVs and trucks", - specified in the message.
The personnel of the rotational unit of 160 man arrived in Lithuania at the beginning of the week. The servicemen are redeployed from Germany and belong to the 2 Cavalry Regiment of the Third Division of the US Army.
In a row, this is the 9-I change of US troops. Rotations have been conducted since spring 2014 in the framework of Operation Operation Atantic Resolve.