The Ukrainian president plans to create an international group in the "Geneva Plus" format for negotiations on the return of the Crimean peninsula, reports
Look
with reference to tass.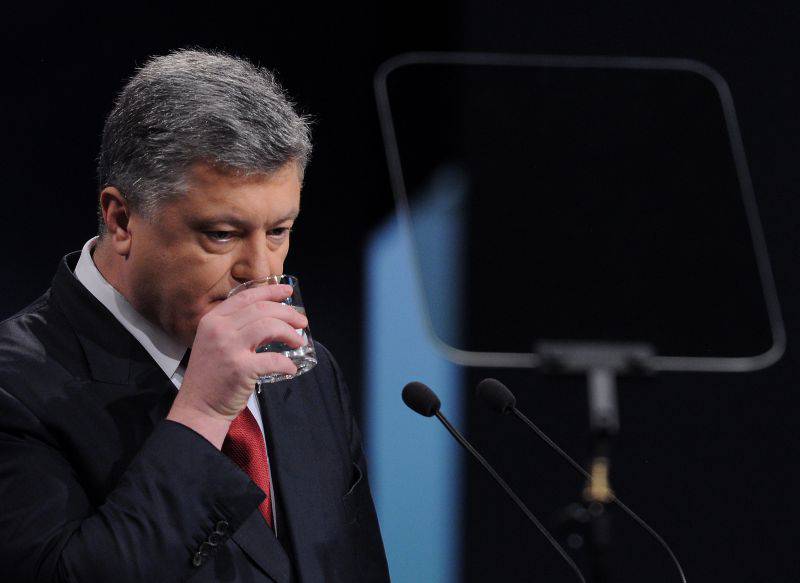 "We will propose to create an international mechanism for the de-occupation of the peninsula. The optimal format for such a mechanism is the "Geneva Plus" format with the participation of our partners from the European Union, the United States of America and, possibly, the signatories of the Budapest Memorandum ",
- said Poroshenko.
"Crimea remains among the top priorities of the country's foreign policy activities," he stressed, noting that "Kiev's tactics with regard to Donbass and Crimea are different, as well as the timing for solving these problems."
Poroshenko actually acknowledged that the Kiev authorities led the actions of the so-called civil activists involved in the blockade of the Crimea.
"They do important work. I regularly meet with them with the Crimean Tatar activists, not only to support, but also to coordinate actions ",
Said the president.
"The decision to terminate the transport communication with the Crimea is a state decision," he added.
Poroshenko also explained that international sanctions are not directed against ordinary Russians, their goal is to restore the territorial integrity of Ukraine.
"We are not going to trade in sanctions, we are not going to do it in any way in order to make Russia worse or to the Russian people. We are going to restore the territorial integrity and sovereignty of Ukraine, the Minsk agreements are aimed at this, "he said.
"Our position is as follows: there is a part of the sanctions that are tied to the Crimea, there is a part of the sanctions that are tied to the Donbass. We emphasize that sanctions cannot be lifted until all points of the Minsk agreements are fully implemented, "said the President of Ukraine.