In the center of the Indonesian capital, new explosions thundered. TV channel
Kompas tv
reports that the explosive devices are powered almost at the same place in the business district of Jakarta, where a real battle broke out between the terrorists and the police a few hours ago. The TV channel reports that additional police squads have been pulled to the scene of new explosions. The center of the city is surrounded by law enforcement officers.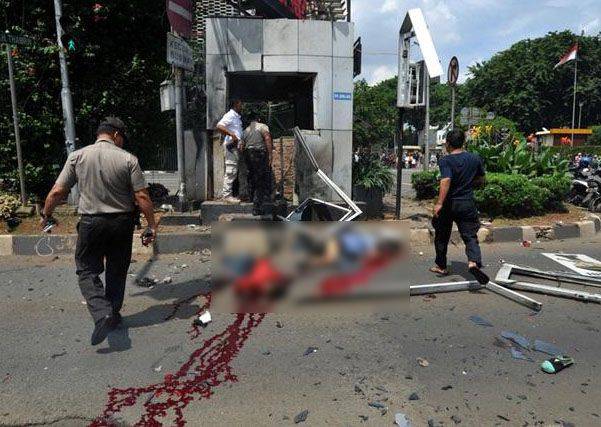 According to another Indonesian channel
www.channelnewsasia.com
, police in the city found six improvised explosive devices, which were at public transport stops, as well as at the entrances to shopping centers and offices of major international companies.
Recall that the attacks literally fell on Jakarta in the early morning. According to the most modest estimates of local authorities, 18 people died as a result of the bombings of suicide bombers and the shootout of militants with law enforcement officers in the capital of the world's largest Islamic population. Dozens of citizens and foreigners were injured. Reports that one of the victims of the terrorist attacks in Jakarta has become a Dutch national.
Responsibility for the terrorist attacks in Jakarta was taken by the ISIL militants, who announced that they had a large cell in Indonesia that would "build a state according to Islamic norms."