Italy intends to redeploy paratroopers to Mosul (Iraq) 450 to protect the dam on the Tigris River. This decision was taken by the Italian government, and is now expected to be approved by the Iraqi authorities, the blog reports
bmpd
with reference to the French resource TTU.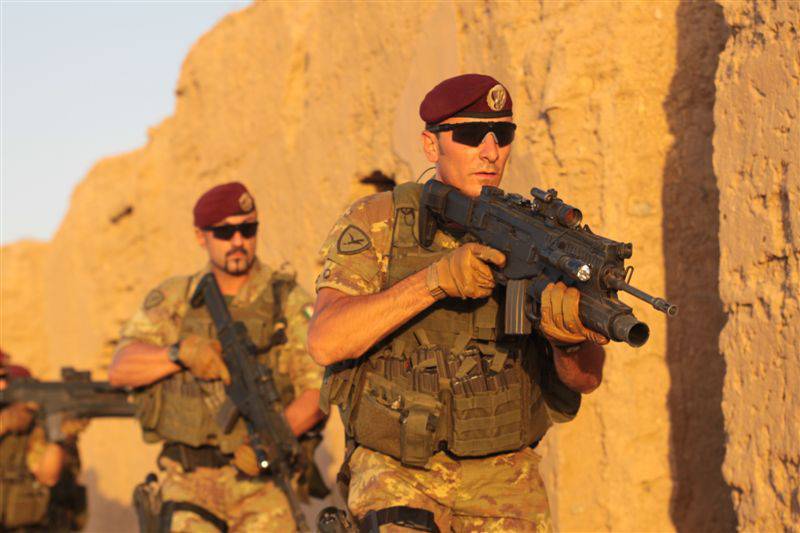 Recently, the Italian Ambassador in Baghdad said that "any sending of Italian troops to Mosul or anywhere else in Iraq will be made solely with the approval of the Iraqi government."
However, according to the spokesman for the Iraqi government, "no agreement has yet been signed between the countries".
In addition, the resource notes, "despite the statements of the Mateo Renzi government, the Iraqi authorities did not issue a contract to repair the dam in Mosul to the Italian company Trevi Spa de Cesena, which was the only claimant to the contract worth 2 billion dollars."
Some politicians in Italy have wondered how you can entrust the construction of a private company to a government department - the Italian Ministry of Defense.
"Such a case has no precedent," comments the publication, "but Trevi Spa de Cesena enjoys the special attention of the head of the Italian state: the board of directors of the company owned by the Trevisani family consists of Marta Dassu, a member of previous governments Monti and Letta, and which Mateo Renzi recently wanted to appoint as head of the Finmecanica concern. "
At the same time, the resource recalled the recent words of the head of the defense commission of the Iraqi parliament, Hakim Zamili, who claimed that "he will destroy anyone who turns out to be in Iraq without legal grounds and without government permission."