The head of the Ministry of Foreign Affairs of the Netherlands, Bert Kunders, unexpectedly stated that the investigation into the crash of the Malaysian MH-17 airbase near Donetsk, it turns out, is "going on intensively." Such a statement, Mr. Kunders made during his speech before the deputies of the European Parliament. In addition, Kunders did not rule out that in the near future the issue of creating an international tribunal for the Boeing-777 will be raised again. At the same time, it should be noted that the "intensively working" Dutch experts have not yet officially presented any data on those responsible for the crash of the airliner.
RIA News
cites a fragment of a statement by the head of the foreign ministry of the Netherlands:
The prosecution investigation is very intensive. On this basis, we will decide in the coming months with the countries involved on finding the best mechanism for prosecuting those responsible at the national level or through the creation of a joint court by the countries. Depending on the progress of the investigation, we will make a decision with other colleagues.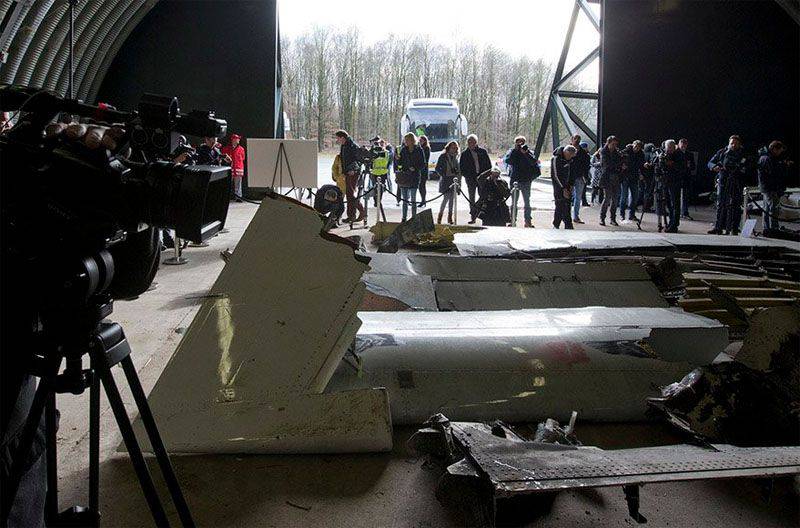 Recall that the Boeing-777, following the route Amsterdam - Kuala Lumpur was shot down near the village of Hrabovo 17 July 2014 of the year. As you can see, the investigation is going on so "intensively" that for more than a year and a half, the investigation team could not answer the question of who hit the Malaysian airliner, on board which were 298 passengers and crew members ...
Meanwhile, the Rosaviation discovered another unreliable facts in the "final" report of Dutch experts. In particular, reports that the Dutch side made the wrong conclusion about the nature of the munition, which was shot down the plane.
From the letter of the Deputy Head of the Federal Air Navigation Agency Oleg Storchhevoy to the head of the Security Council of the Netherlands, Tybbe Yustra:
New important facts pointing to the unreliability of the information given in the final report, assuming that the plane was shot down by a Buk-type air defense missile system, are: inconsistency of the reported fragment characteristics with the characteristics of the damaging elements of the 9H314М warhead; the discrepancy between the reported characteristics of the holes on the aircraft fragments and the characteristics of the holes that are formed during the explosion of the 9H314М warhead.
Oleg Storchevoy informs about the discrepancy of at least one detected destructive element to the rocket, which was recorded "in the culprit" of the tragedy by the Dutch investigators. In addition, the Dutch Commission, as reported in the Federal Air Navigation Agency, made the wrong conclusions about where the attack was carried out from the airliner.
One gets the impression that the Dutch investigation team did not use the year and a half to gather facts and investigate the causes of the tragedy, but to simply tailor the report to the conclusions needed by the West without providing objective evidence.