Kiev authorities continue to consistently prepare for an offensive in the Donbass and are waiting for approval of the military operation from overseas, reports
RIA News
statement by the representative of the Donetsk Republic Alexander Zakharchenko.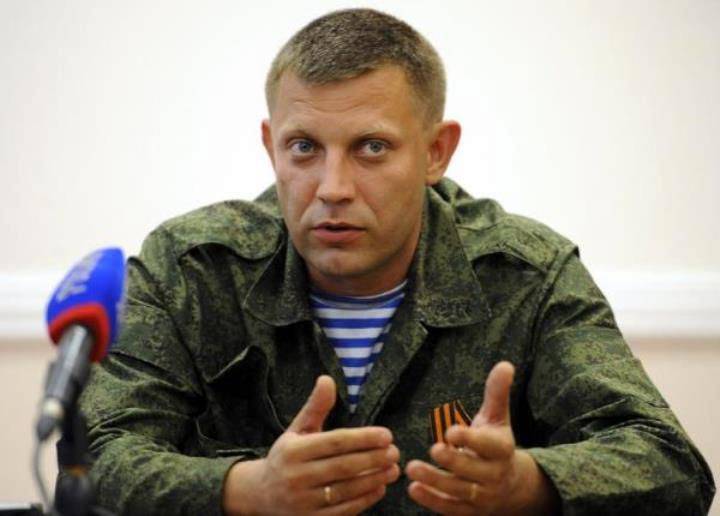 Earlier in Kiev, they said that they intend to spend on the development of military equipment about $ 500 million, in general, this year the budget increased by 16% and amounted to 2,4% of GDP.
"In my estimation, Kiev has been preparing for an offensive against our republic for a long time and consistently," said Zakharchenko. - Simply, he has no command from overseas. I hope she will not. After all, the US must learn something and change its position if it is wrong. "
Donetsk Republic is ready for any development of events.
"As for the real state of affairs, Kiev has formed on our borders several offensive strike groups, which at any time, taking into account the weather - physical and political - can go forward. We know about it, and we are ready for it. I can say that the enemy will receive such a rebuff from which he will recover in the region of Dnepropetrovsk and Kharkov. If not further. So, I do not advise ",
declared Zakharchenko.
He noted that if Kiev does not go on the offensive, then most of the increased military budget will once again move into the pockets of officials.
"If Kiev does not start a full-scale offensive and will continue to fire at our cities, then the increased military budget will not be in vain. Ukrainian military and politicians have long shown how efficiently they plunder budgets. For me, it's better to steal it - it will save a large number of human lives. So, it is better to steal than fight, "Zakharchenko said.