Once again, Turkish Prime Minister Ahmet Davutoglu accused Russia of allegedly striking at "peaceful targets." According to Davutoglu, "Russia uses the rhetoric about the ongoing anti-terrorist operation against ISIS to strike at schools and hospitals." Why did Russia need to "bomb schools and hospitals," and where is the evidence that at least one aerial bomb fell on such facilities in Syria — Davutoglu, of course, did not say ...
The same Davutoglu does not report which schools in the territories occupied by ISIS militants can even be discussed if the igilovtsy from the first day of their power over the territories under their control were closed by all educational institutions, often at the same time shooting and decapitating secular teachers.
In the same speech, the Turkish Prime Minister announced that Russia, it turns out, is completely stopping Turkey (attention!) From fighting ISIL. Is it not with those ISIL militants from whom the Turkish authorities buy the oil stolen from Iraq and Syria for pennies? .. Or official Ankara buys oil from terrorists and is called "fighting international terrorism".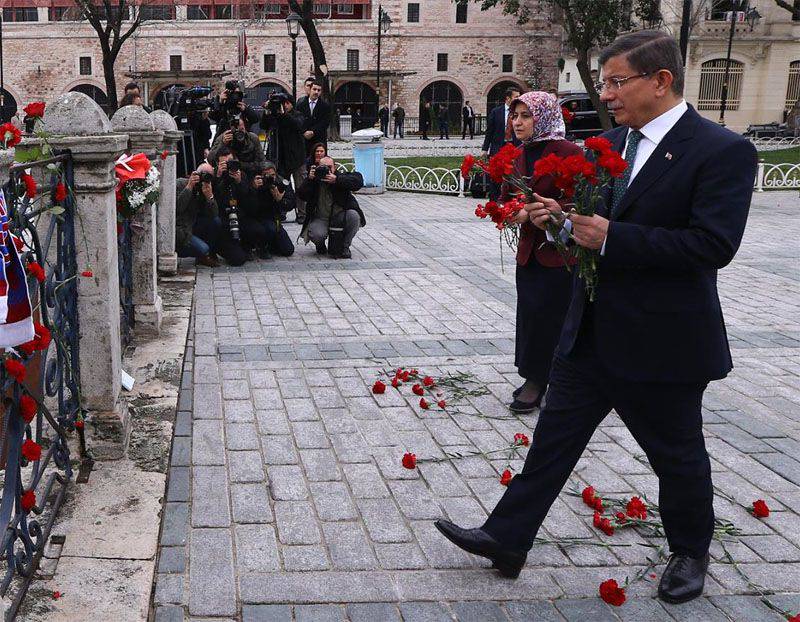 Ahmet Davutoglu quotes the edition
Hurriyet
:
Sometimes it seems to me that Russia is playing a dirty game and supporting certain militants in Syria.
In Russia, in such cases they say: when it seems necessary to be baptized. Since the Turkish prime minister cannot afford to cross himself because of his religious convictions, let him then take medication so that the next time he doesn't see a vision.