Alexander Gorshkolepov, deputy director of the Department of Property Relations (DIO) of the Ministry of Defense, appointed to the post immediately after the scandalous dismissal of the head of the department Yevgenia Vasilyeva, promised first of all to "clean out" DIO from corrupt officials, but in the end he himself fell for bribes, having received 7 9 months for it imprisonment reports
Kommersant
.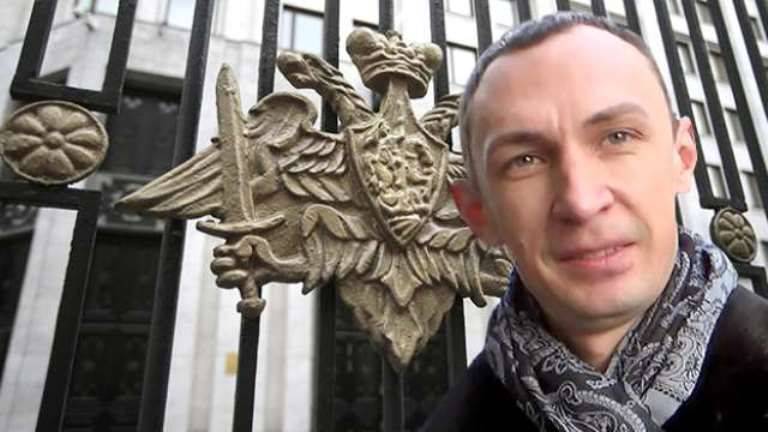 Gorshkolepov partially admitted his guilt, and was convicted in a special regime, that is, during the abbreviated version of the trial - without examining the evidence. A convicted person may appeal against a court sentence, but only in terms of mitigation of punishment. He was charged with the 3 episode of taking bribes on a large scale (including 6 Art. 290 of the Criminal Code of the Russian Federation). Sentence: 7 years 9 months strict regime colony and a fine of 310 million rubles.
"In March last year, an official was summoned to the Moscow Investigation Department (VSU) of the TFR Moscow to testify as a witness in a criminal case. However, already during the interrogation, it turned out that the investigator dealt with a statement by a businessman from Yekaterinburg, Andrei Knyazev, who indicated that Alexander Gorshkolepov received bribes from him during 2013-2014. The 50-year-old merchant, according to him, paid the official for "general patronage" when he concluded contracts with the subdivisions of Oboronservis, which carried out all the economic activities of the Ministry of Defense and the employment of "their" people in the Oboronservis system, "- writes "B".
Knyazev said that he "handed eight bribes to the deputy head of the DIO, for a total of about 37 million rubles."
According to the newspaper, Knyazev was paid, for example, by "appointing a certain Mr. Zubenko to a leading position in the Privolzhsko-Uralsky Territorial Administration of Property Relations" of the Defense Ministry, Mr. Ogorodnikov to the agricultural association of the Ministry of Defense of Sosnovskoye OJSC, and Mr. Mamin's to the largest wood processing plant military department 30 DOC ".
"During searches of Alexander Gorshchlekhov, who was suspected at that time, they found" only "about half a million rubles, but according to the results of the investigation, the amount of bribes increased many times over, writes the publication. - The former deputy head of the DIO agreed that he received from Andrei Knyazev alone about 30 million rubles. More about 15 million rubles. he was paid in bribes by the then heads of the Oboronservis divisions - OJSC Krasnaya Zvezda and OJSC Agroprom. "
In general, Gorshkolepov recognized only part of the episodes, but the investigation accepted the condition of the accused and concluded a deal with him - a pre-trial agreement on cooperation. This determined the further order of proceedings.
"The alleged accomplice of the ex-deputy head of the DIO, the former general director of 1470 UMTO OJSC Sergey Drobysh, who mediated, according to the result, in taking bribes, does not admit his guilt and refuses to testify. Obviously, he will have to be judged in the usual, rather than a special order, "notes" Kommersant ".