The United States operation against Daesh in Syria creates opportunities for cooperation with other countries, including the Russian Federation, reports
RIA News
Statement by Secretary of State John Kerry.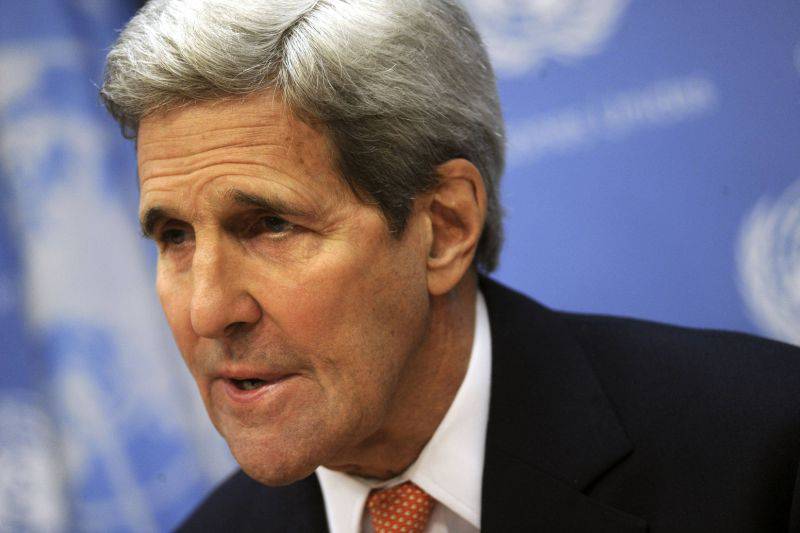 "The coalition (led by the United States) is increasing pressure. We intensified strikes in the north of Syria, helping our partners on the Syrian-Turkish border, squeezing the ring around the DAISh strongholds in Rakka and Mosul. And we are creating opportunities for further cooperation with other (countries), including Russia, "said Kerry in Washington.
According to him, the United States expects from the Russian Federation and Iran "conscientious efforts" to resolve the situation in Syria.
"I cannot stand before you today and say that it will work. But I know how this can work, "said Kerry, speaking in Washington. "It will be difficult, it will require the conscientious efforts of Russia, Iran and all players to implement the Geneva communique, which calls for the creation of a transitional government of unity."
He also urged not to call the terrorist group "Islamic State".
"This is not a clash of civilizations. There is nothing civilized in dais. These are barbarians, this is a step back in time, not for years, but for centuries. This clash is not of civilizations, but of cultures and modern times, a clash involving backward people who have found false explanations for their actions, are trying to capture a great religion, "said the Secretary of State.
"Some people call them ISIS (the Islamic State of Iraq and the Levant), but there is nothing in them that can be called Islamic, and nothing that can be called a state. DAISH is literally the embodiment of evil, psychopaths who kill and rape. In many cases, they are adventurers, in many cases they are criminals. They torture and rob and call it God's will, "said Kerry.
"DAISH will be defeated," he said and added that we should expect new steps against terrorists. What exactly, Kerry did not specify.