Perhaps the EU wants to discuss the lifting of sanctions with Russia, "only who will allow him from across the ocean," said Russian Foreign Ministry spokeswoman Maria Zakharova, commenting on the words of the EU Permanent Representative in Moscow Vygaudas Usackas.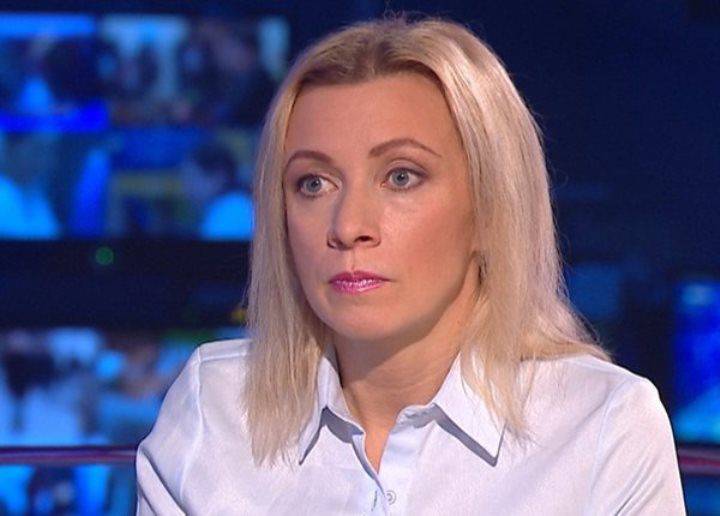 "How long! They just commented on magnificent nonsense from Erdogan about the allegedly created by Russia "boutique state around Lattakia", as another star fell from the sky - the EU Permanent Representative in Russia, "the newspaper quotes Zakharov.
Look
.
She cites the words of the Permanent Representative:
"The dialogue on the lifting of sanctions is conducted through different working groups on the Minsk Agreement. And when the parties that signed the Minsk agreements fully implement them, then the decision will already be made. "
"But what is it going on! Well, how can you be so unprincipled ... say things that are not true. What is the discussion of the lifting of sanctions through different working groups? !! By what Minsk agreement? !! ", - writes Zakharova in" Facebook ".
"Those who are still able to read independently, look at the text of the Minsk Agreement - there is not a word about sanctions. Those who are still able to independently use search services, find the speeches of Sergey Lavrov - he has repeatedly stated that there is no discussion of the conditions for the lifting of sanctions, because we did not enter them, the European Union introduced them under pressure from the United States, and this is not a problem for Russia, but for those who invented it all ",
she emphasizes.
According to the Foreign Ministry spokesman, "not only is there no dialogue with Russia, but this topic has never been raised during bilateral or multilateral meetings."
"Since it is impossible to discuss the withdrawal of what was introduced by others under the pressure of third parties in the format of" dialogue ", she said. - Mr. Usackas may be making a good face at a famous game. It may well be that the EU wants to negotiate with Russia on the lifting of sanctions (for how many Europeans can harm themselves), only who will allow him from across the ocean. "
"Therefore, it is not worthwhile to wishful thinking: after the renunciation of sovereignty, there is nothing in the mirror to make decisions on the international agenda."